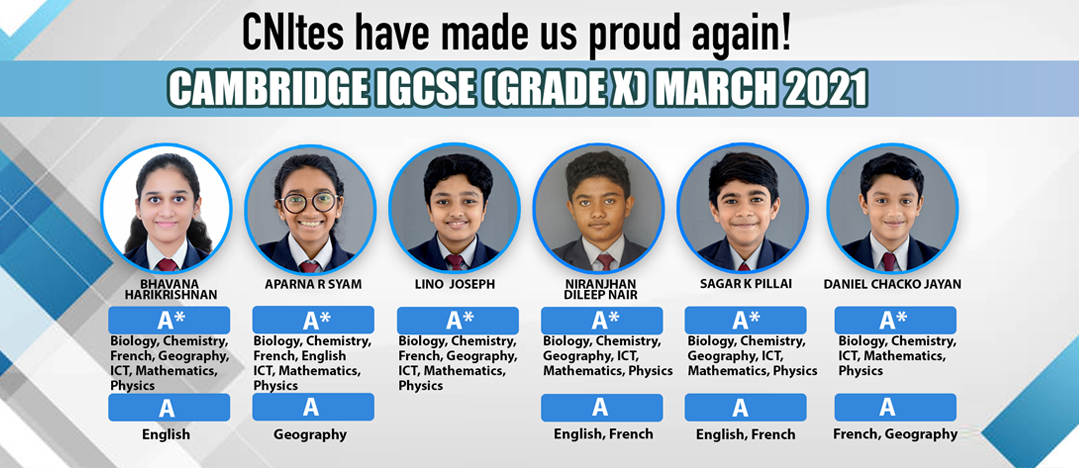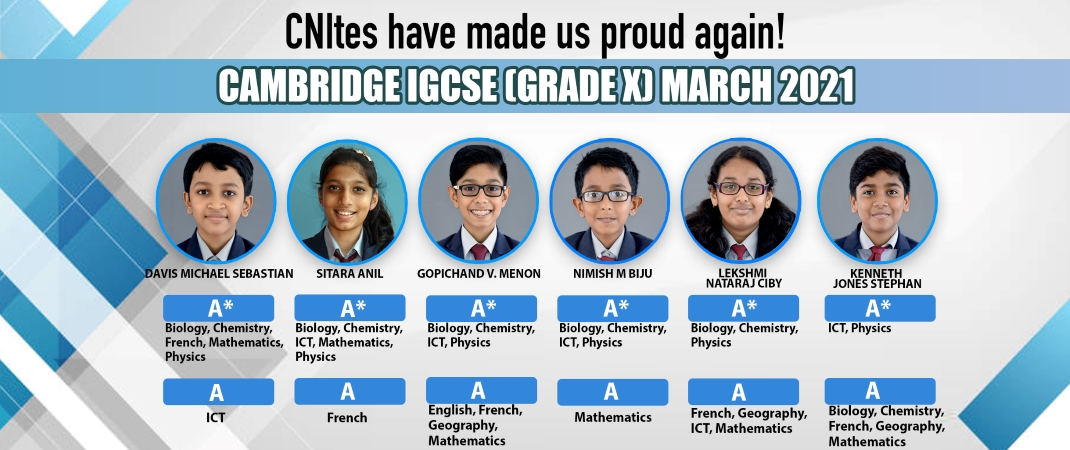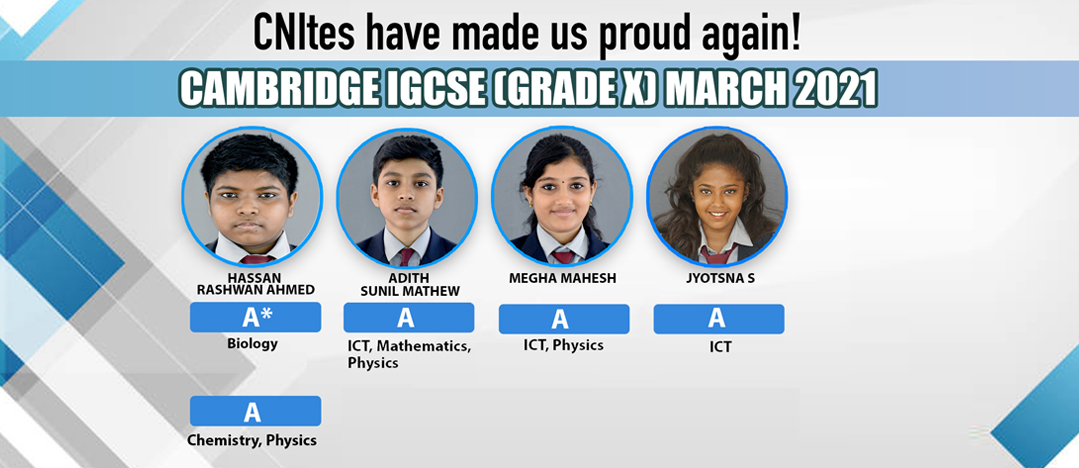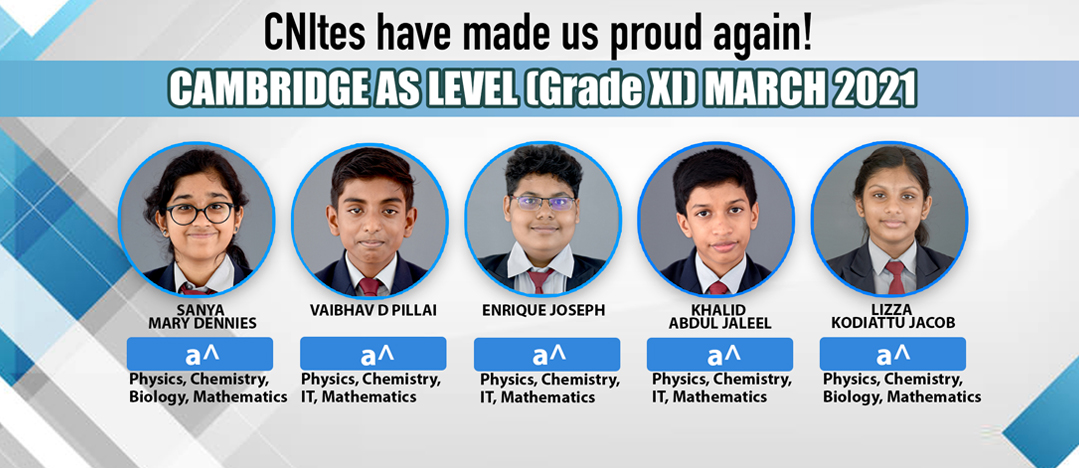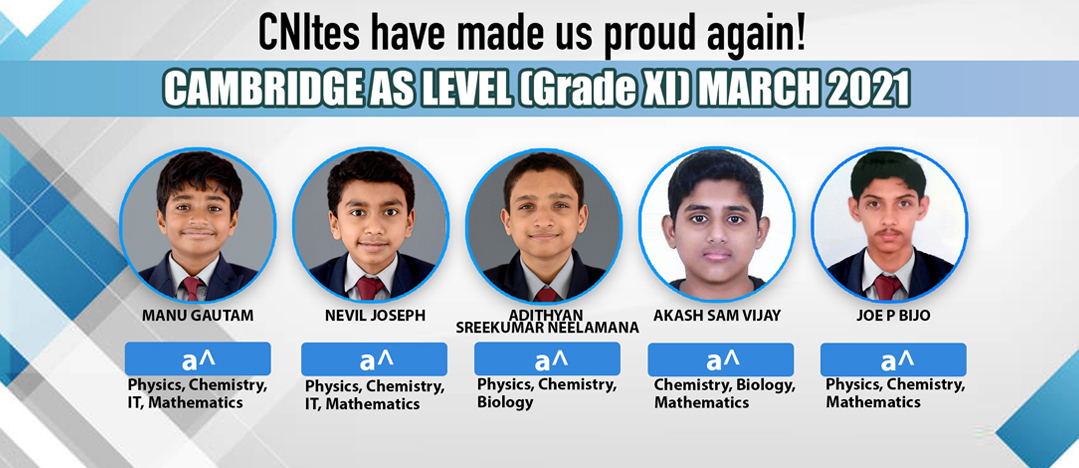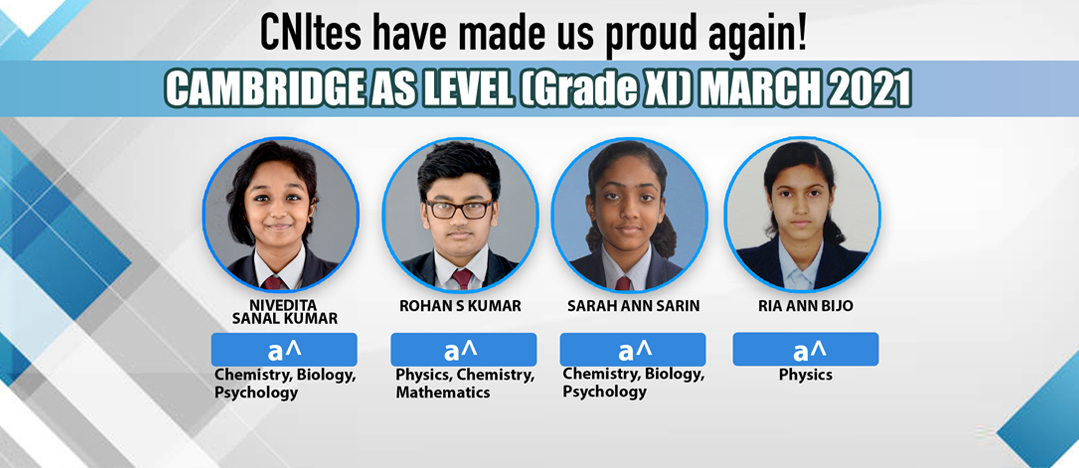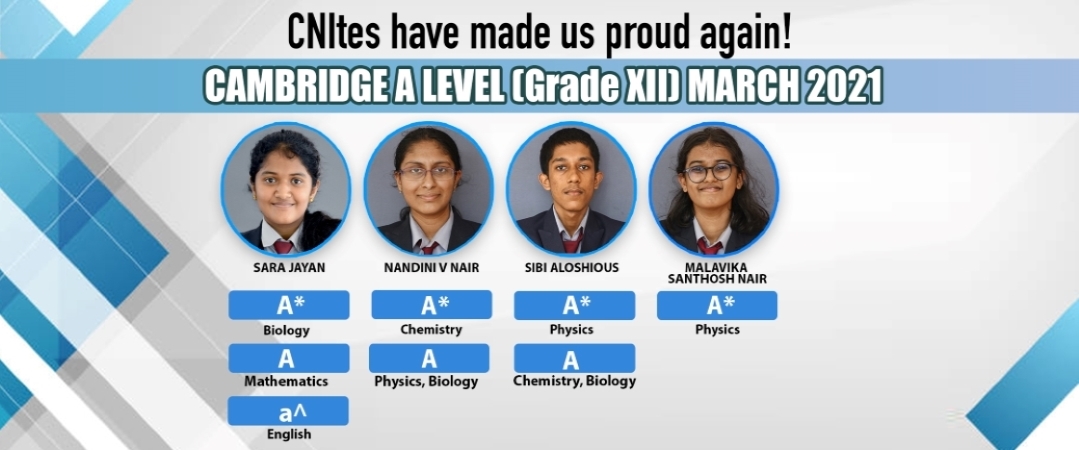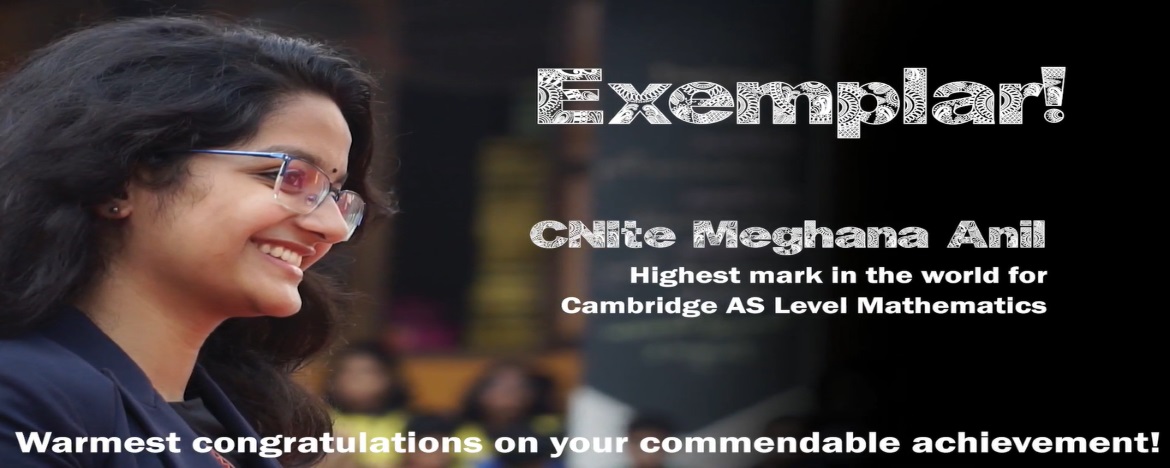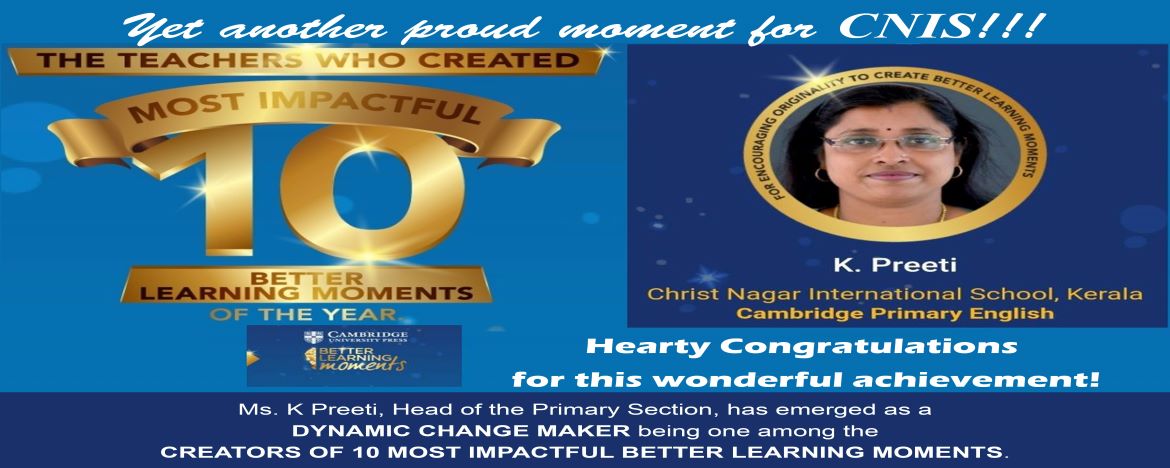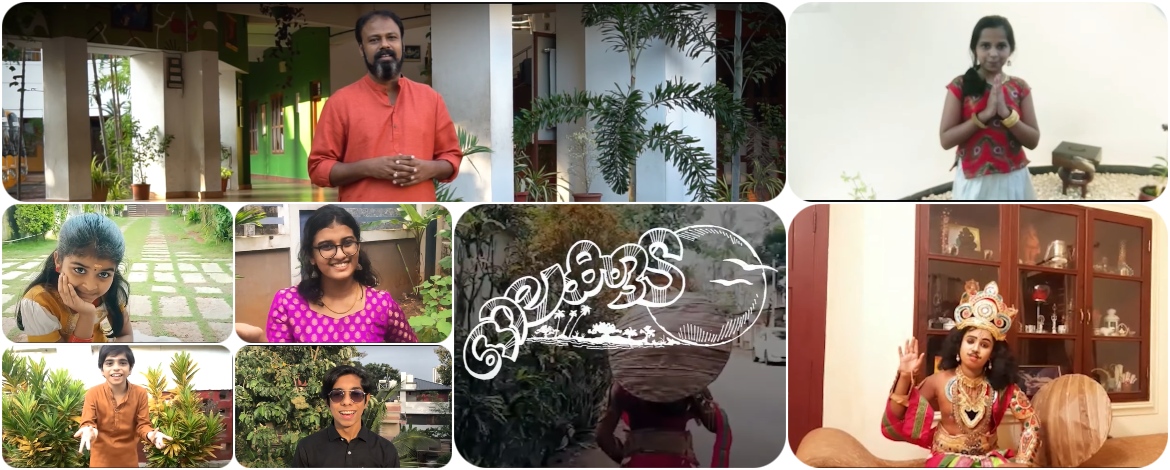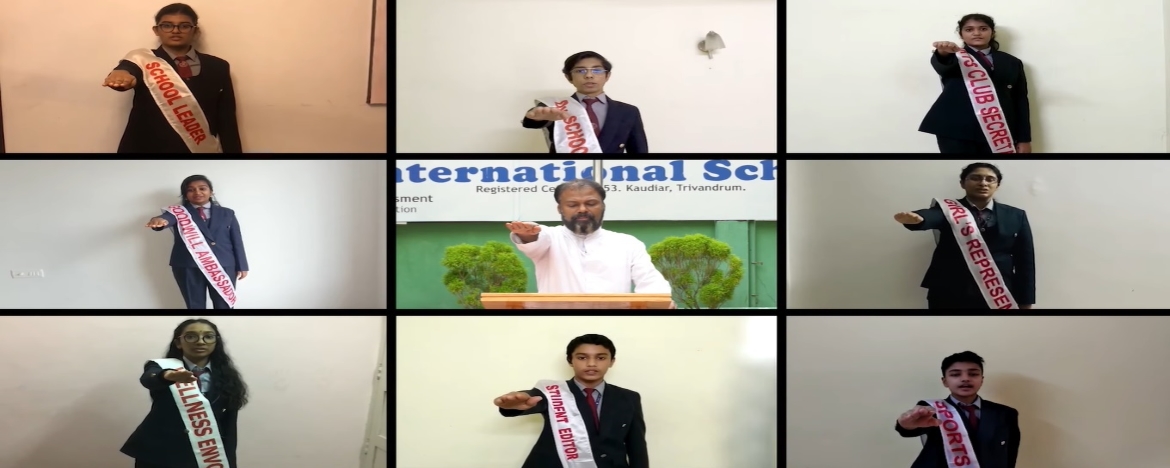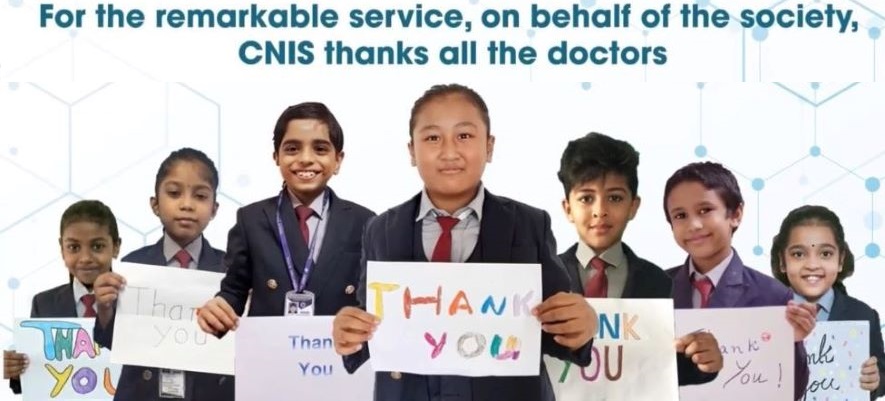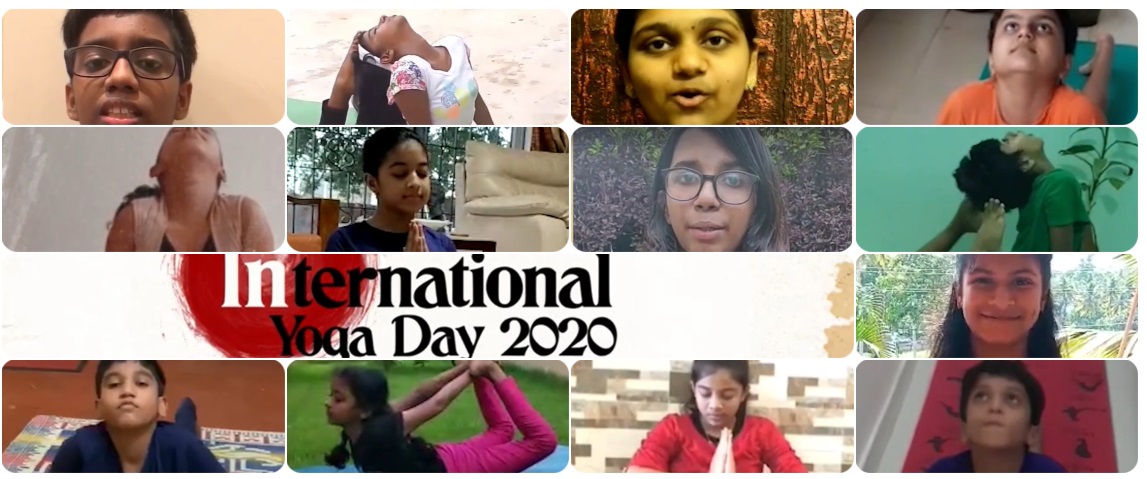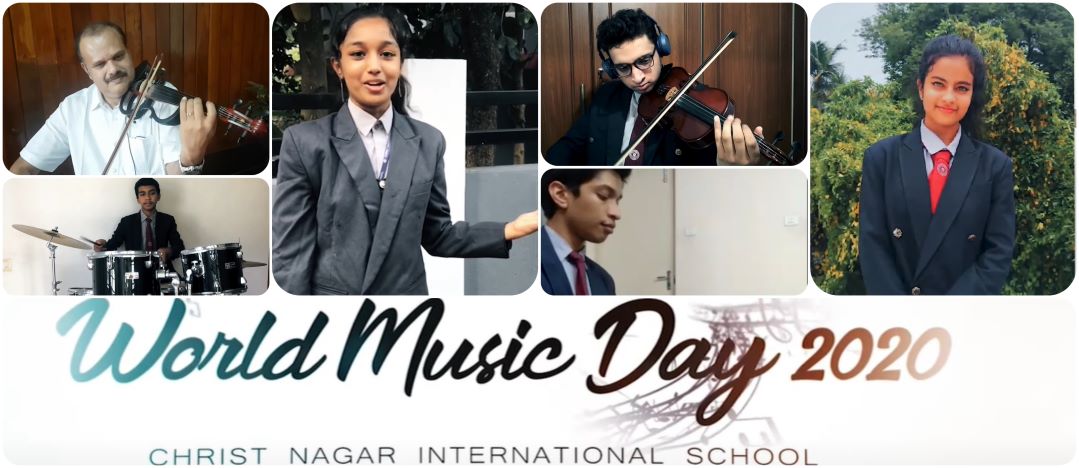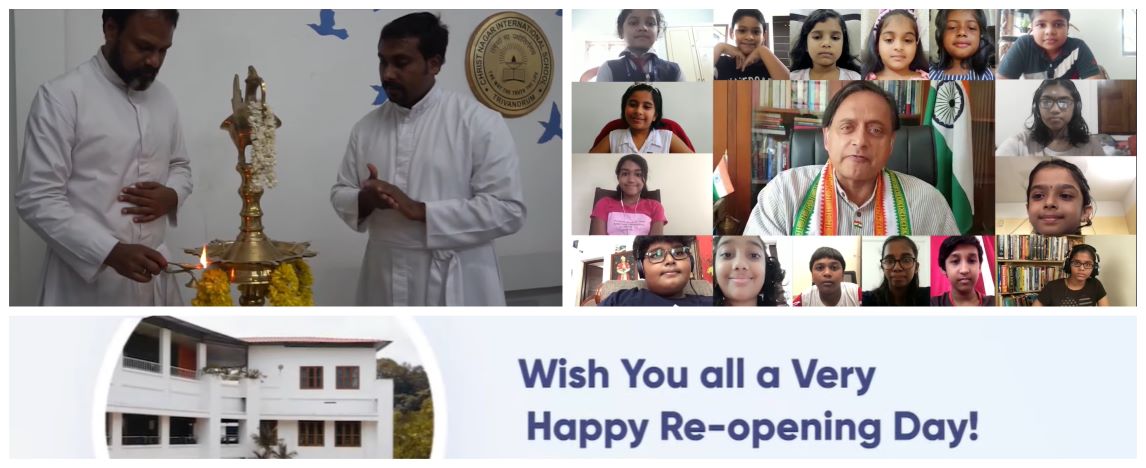 Welcome to the Christ Nagar International School
Christ Nagar International School was started in 2004 by the Carmelites of Mary Immaculate (CMI), fathers, an indigenous Catholic religious congregation of India. This congregation is the embodiment of the dreams and visions of Blessed Kuriakose Elias Chavara, the great educational visionary of the 19th century and the founder of CMI congregation.
CMI religious congregation is one among the biggest educational agencies in India which runs more than 400 schools and 35 colleges for higher education.
Principal's Message
Hello my lovely students, dear parents and my dear staff!

Hope you all are taking good care of yourself. You need to do everything to keep yourself healthy and fit.

We have come face to face with a strange situation. Our school where many stories of growing up are written is now silent. The echo of teaching and learning has been muted.

Does that mean that teaching - learning isn't happening. No! Definitely not. CNIS now reaches each student's home through online class. Younger ones are receiving pre-recorded video classes and the older ones are engaged in live classes.

Tireless efforts are put by the teachers to reach the students. The already busy schedule of the teachers is now even more hectic. They are working day in and day out to prepare classes for the students and to correct the tasks. The responsibility of the students is also very high. They should try to extract maximum benefit from these classes and engage in fruitful learning.

Parents' cooperation at this time is of utmost importance. They have to support the kids to set good study timetable and set a proper learning environment at home.

The school campus without the hustle bustle of the teachers and students is lifeless but it is proposed that all the teachers should work from home so that they stay safe for the students.

Some points known to all is being specified here as reiteration is required to keep everyone alert as well as calm during this time.

1. Teachers and parents, as far as possible, stay at home.
2. If at all the teachers and parents have to step out, use face masks to cover your nose and mouth.
3. All students should strictly stay at home.
4. Students under 10 in no case should step outside.
5. Eat fresh and home cooked food.
6. Maintain personal hygiene.
7. Wash your hands frequently with soap/ handwash for 20 seconds.
8. Washing hands after using laptop/ mobile, for online classes, is a must.
9. Washing eyes with cold water after screen time should be a habit.
10. Early morning, breathe fresh air standing in your balcony or sitout.
11. Take some time to look at the greenery.
12. Family prayer is compulsory.
13. Spend time for chanting and meditation.
14. Family talk is very much important. Listen to each other.

This time will also pass soon. Do not worry about anything. Just fulfil your responsibility

Regards

Fr. Thomas Chennattusserry CMI
Principal
Christ Nagar International School
Testimonials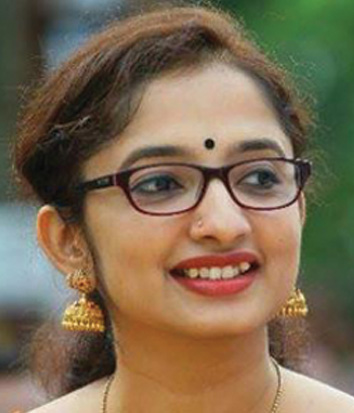 Dr. Divya S. Iyer IAS
Annual day
02/01/2019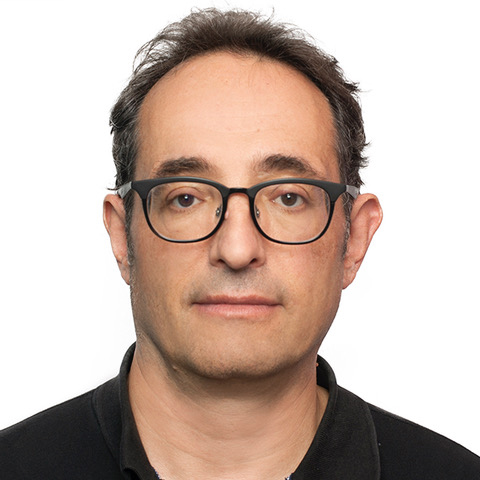 Prof. Dr. Michael Knop
Christmas Fete
12/07/2018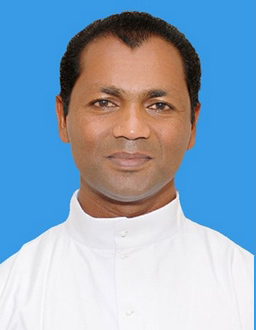 H E Rt. Rev. Dr. Christudas R
Christmas Fete
12/07/2018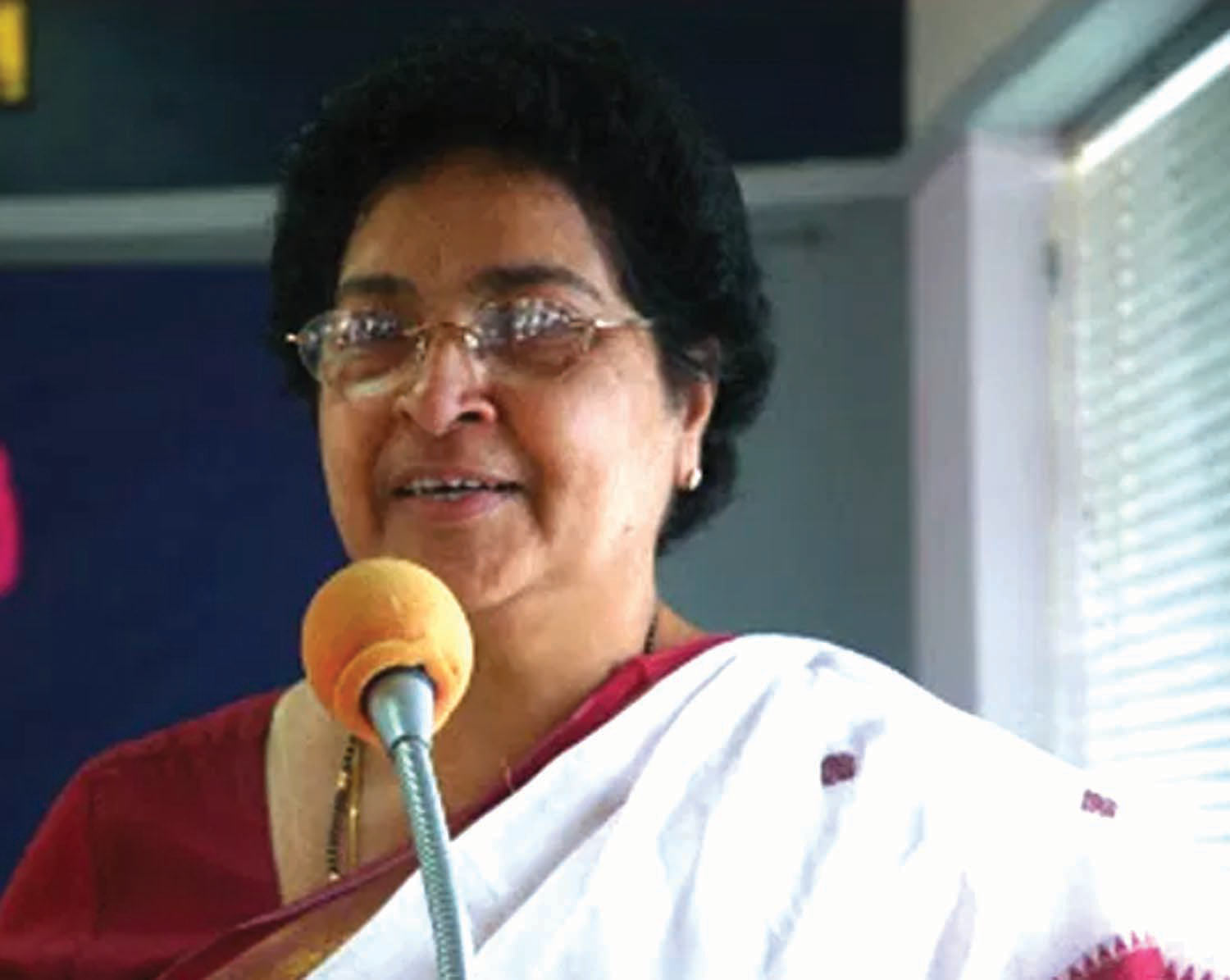 Ms. Lizzie Jacob
Visitor
11/27/2018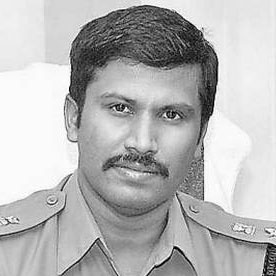 Mr. P Prakash IPS
School Reopening
06/08/2018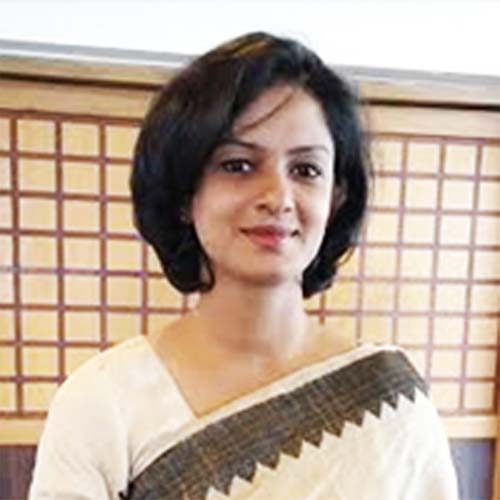 Dr. Vasuki IAS
Grand Parents day
12/19/2018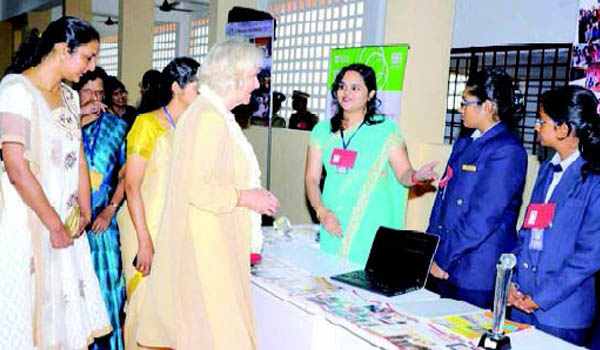 Visit of Prince Charles and Princess Kamilla Parker

11/12/2013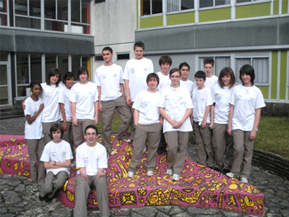 Students from Jean Renoir School, Bouges, France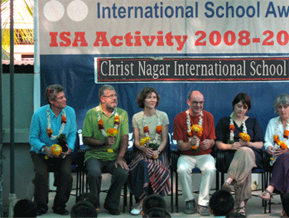 Teachers from France