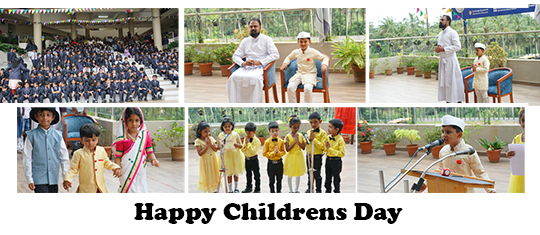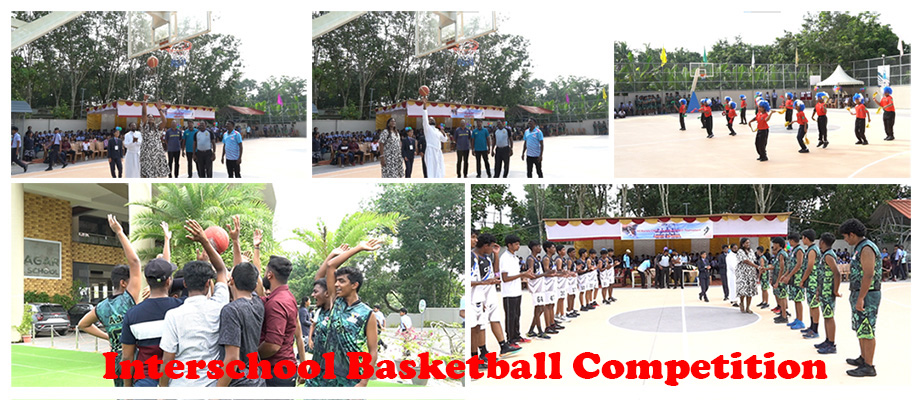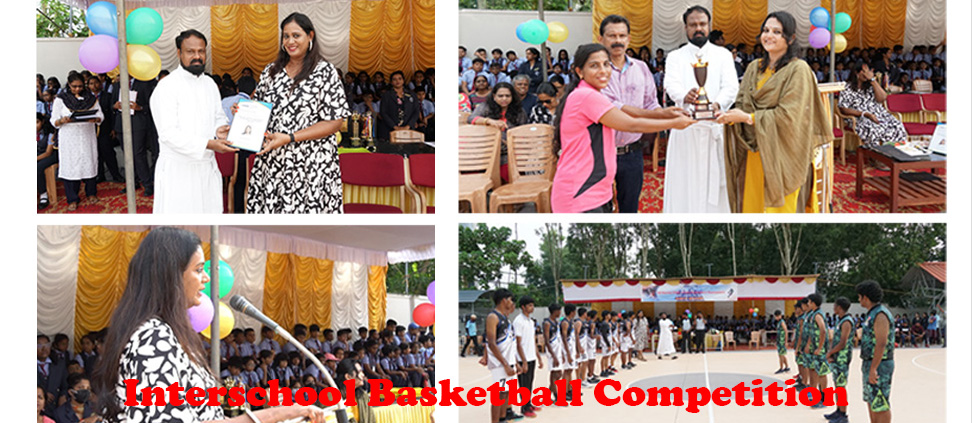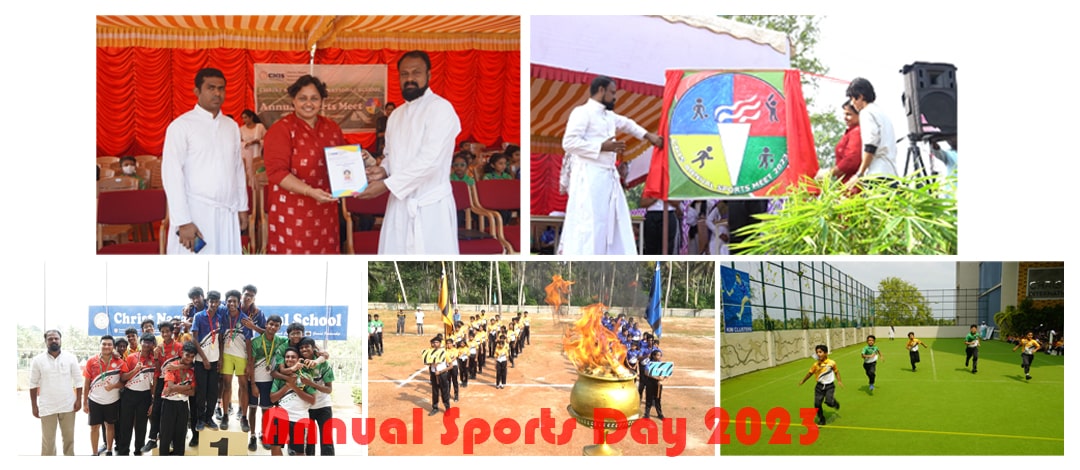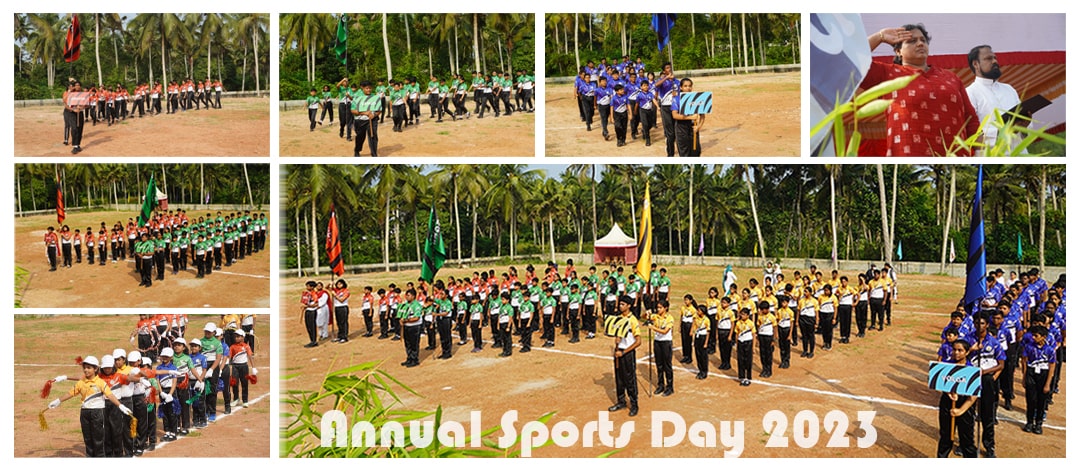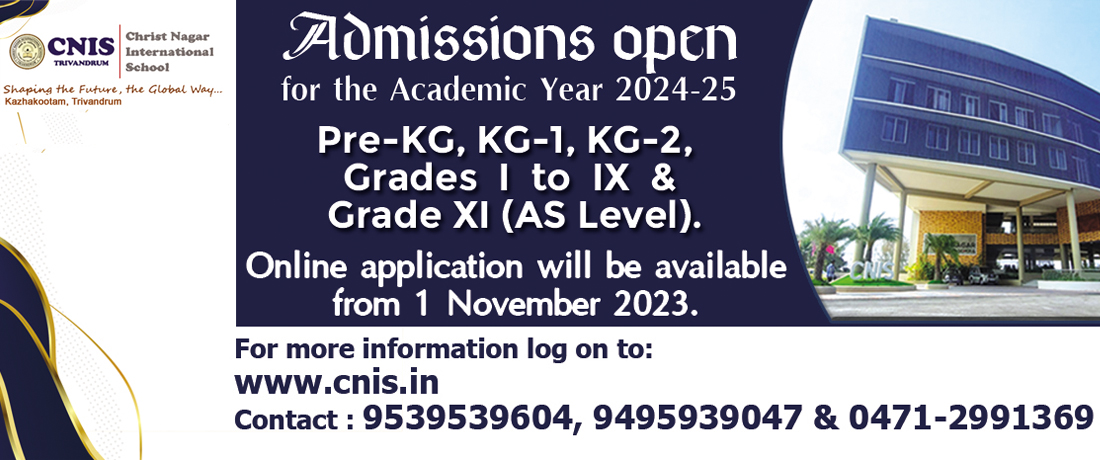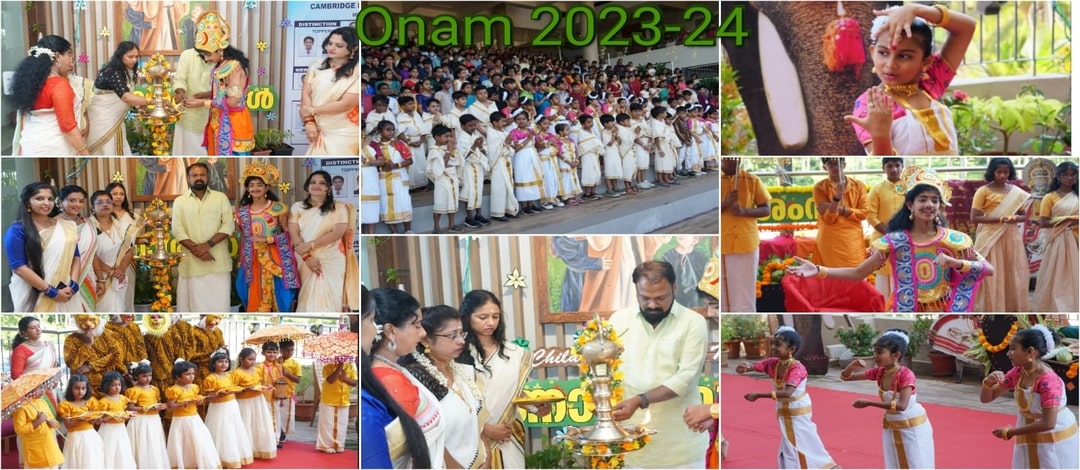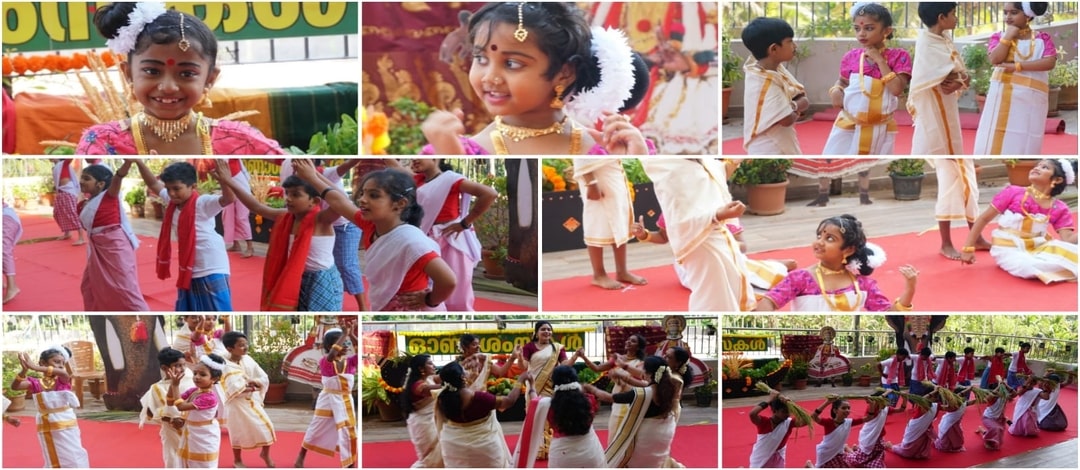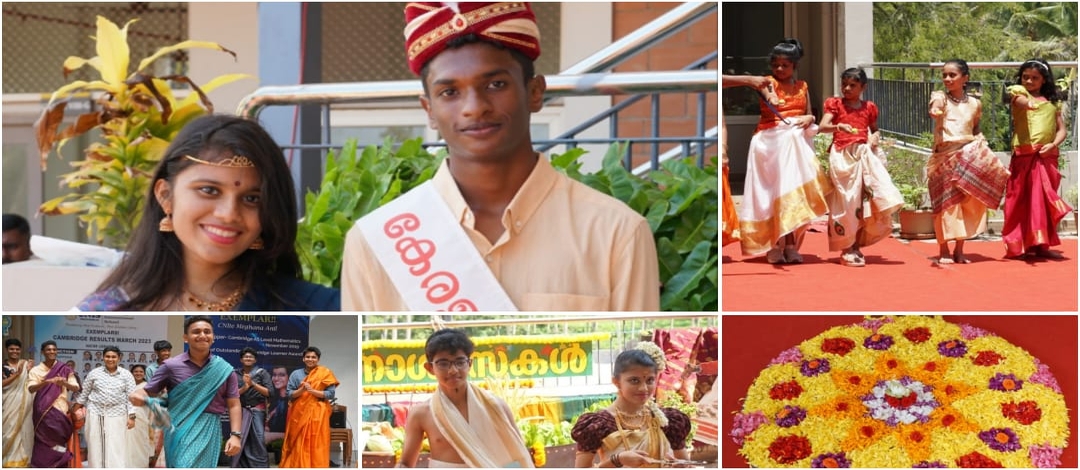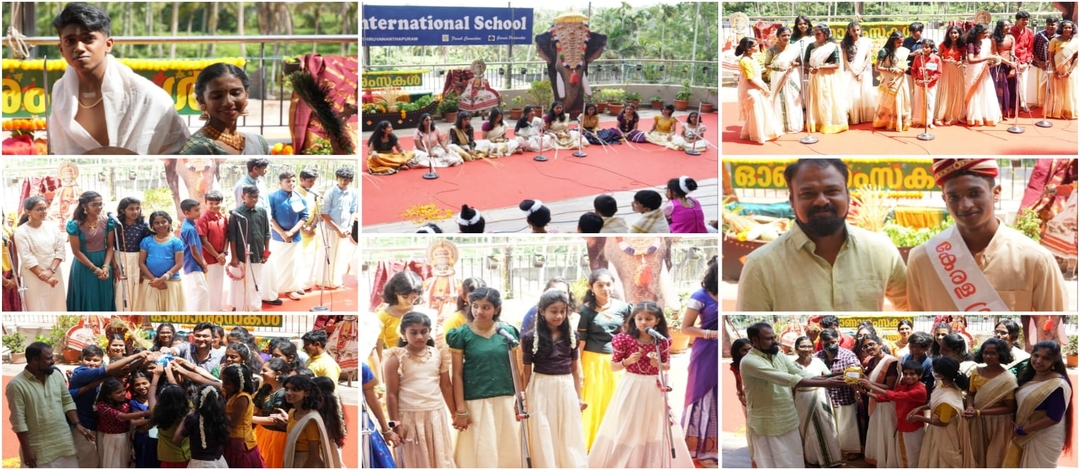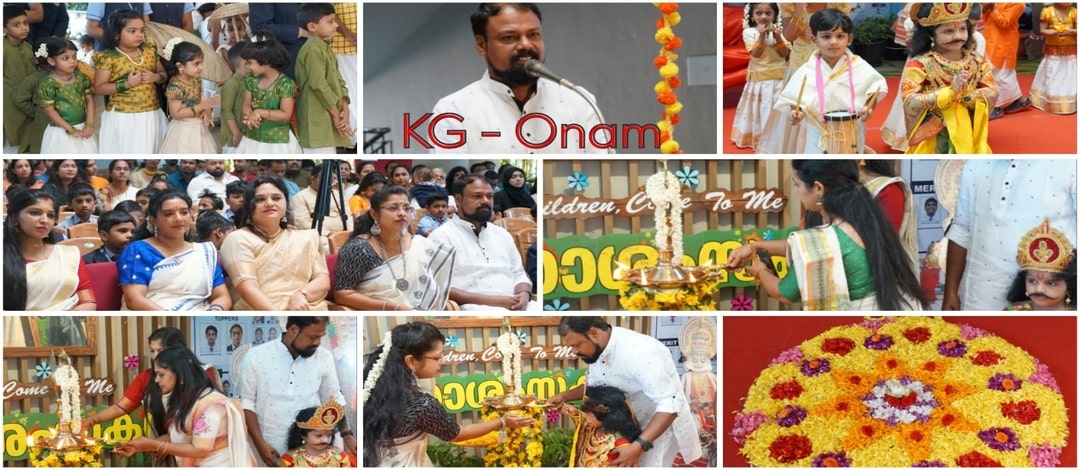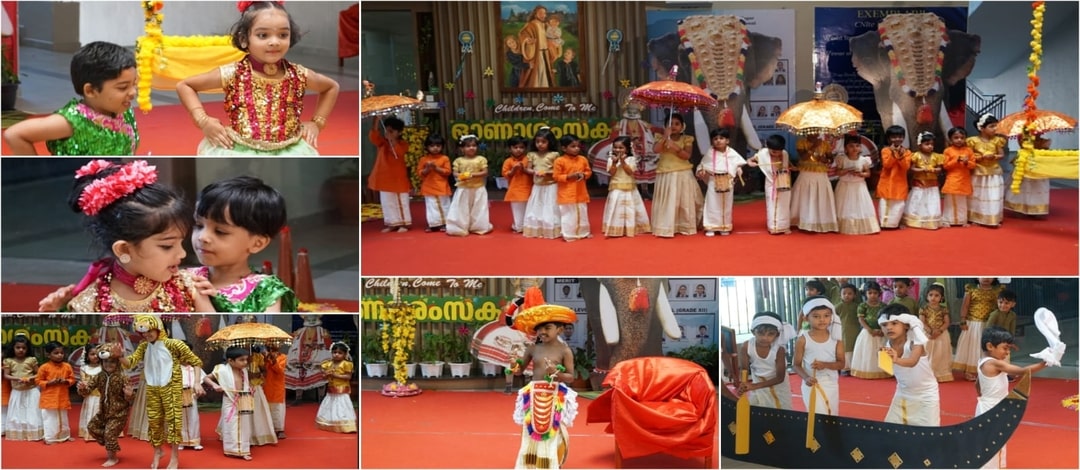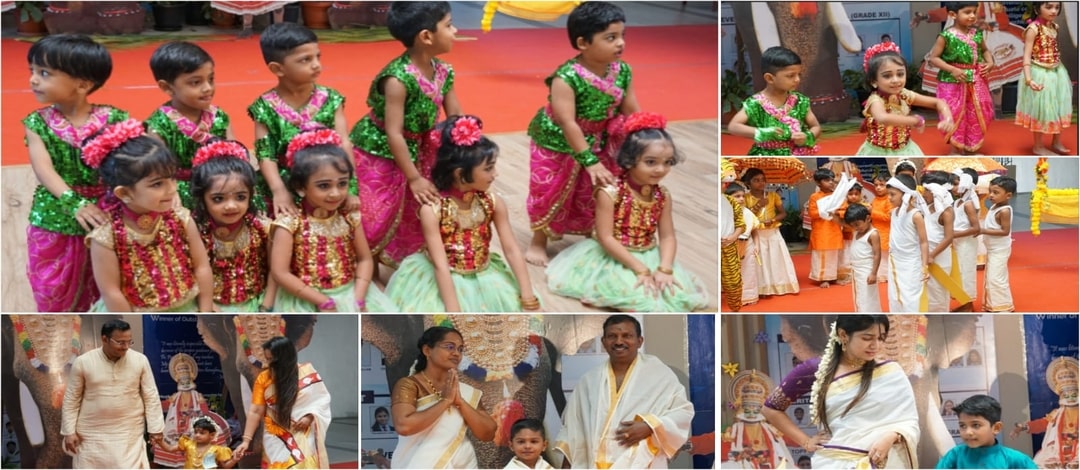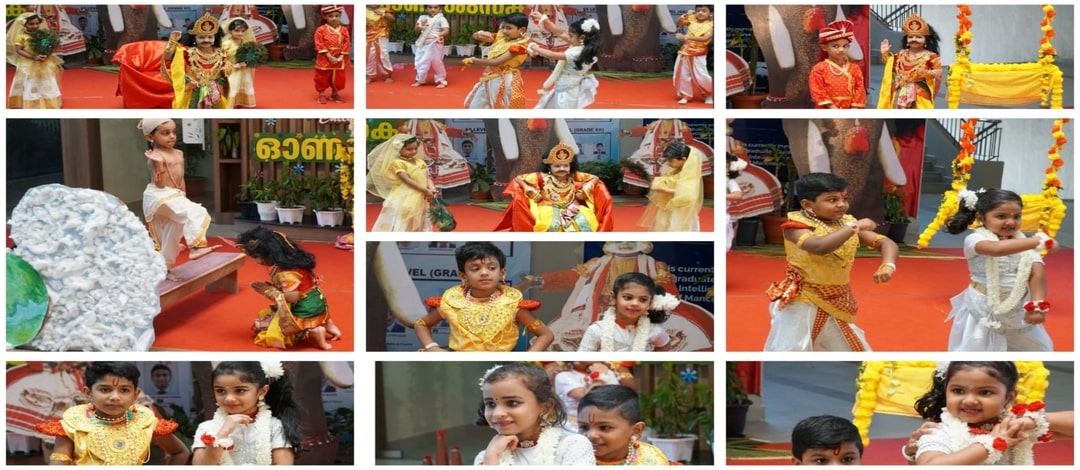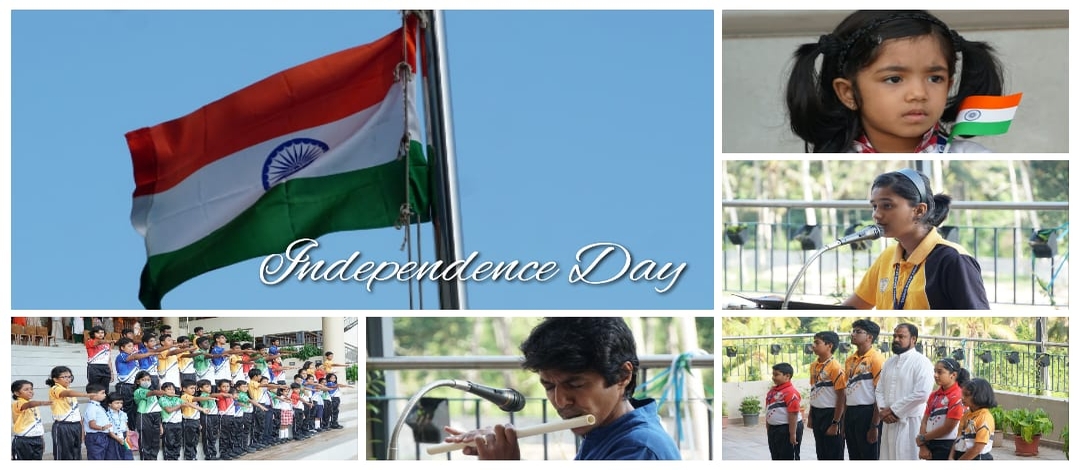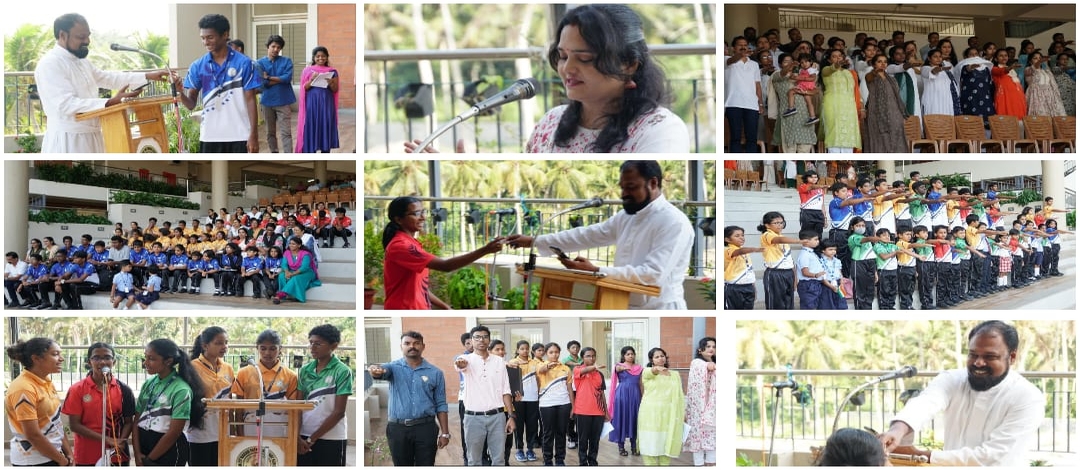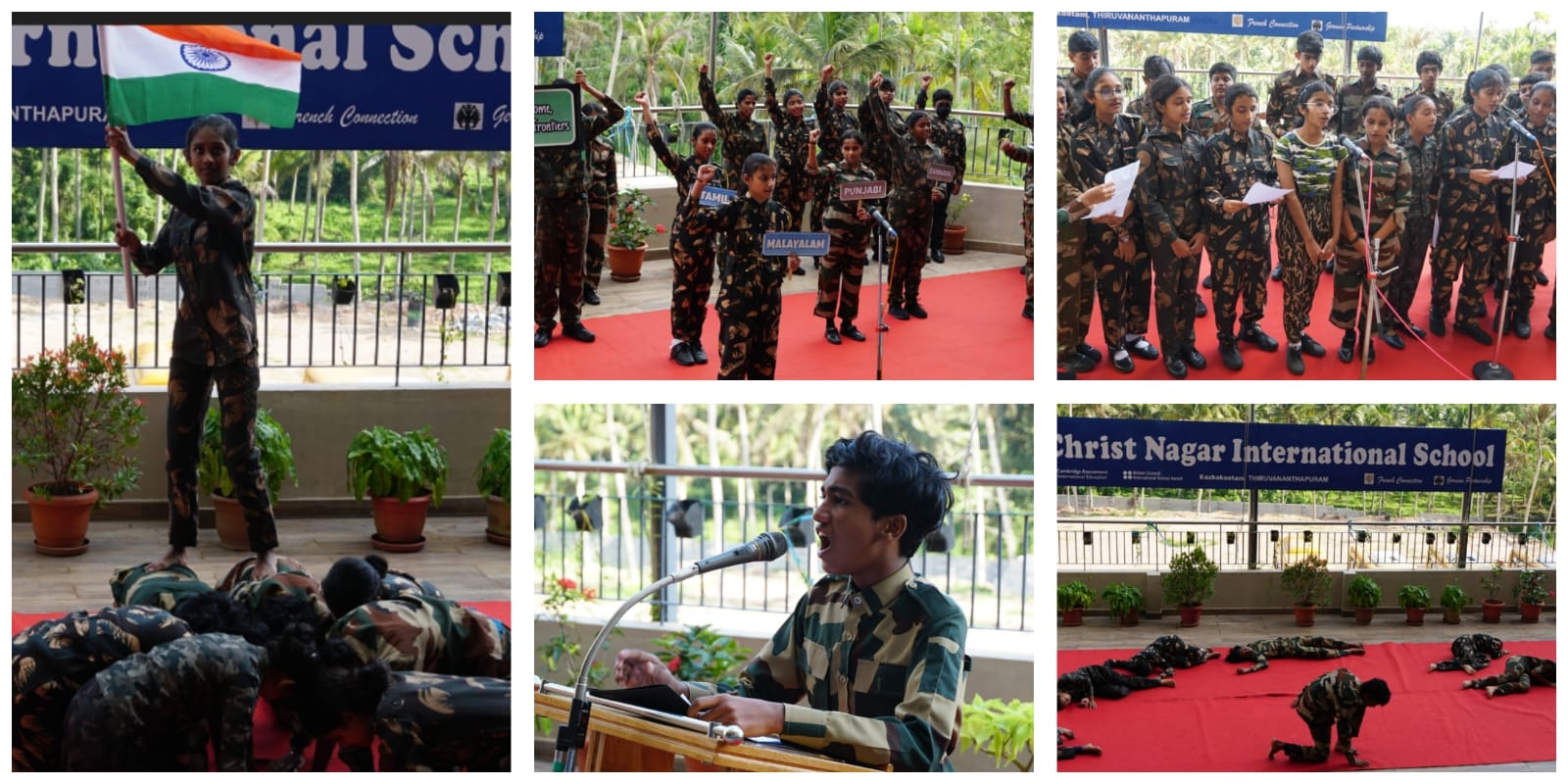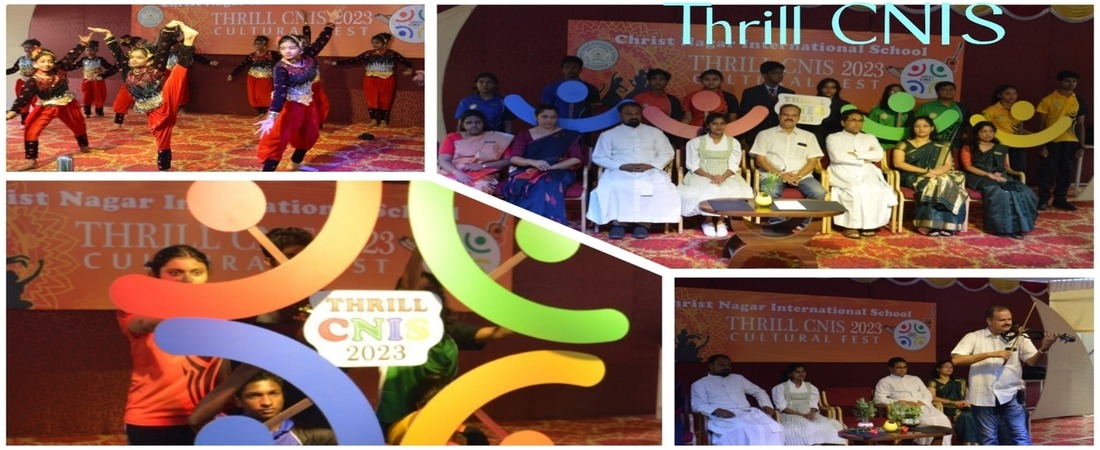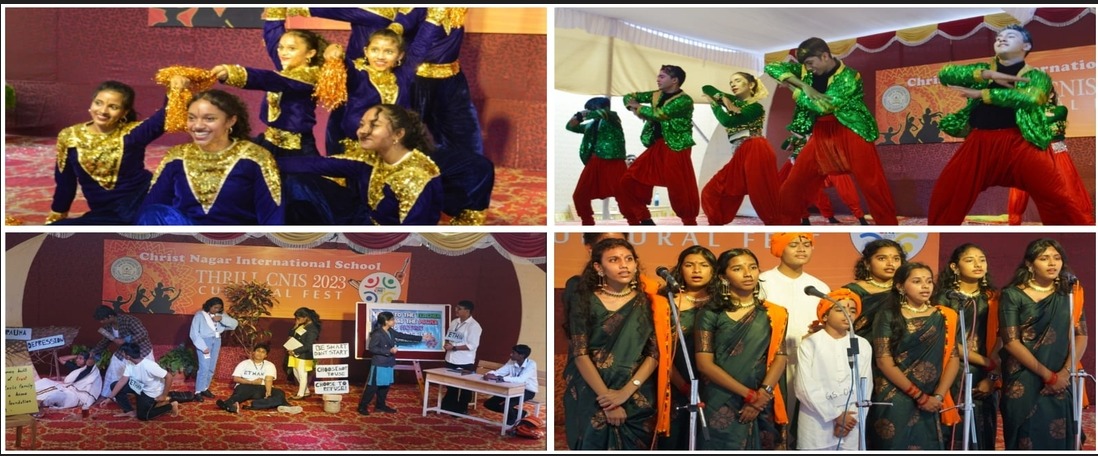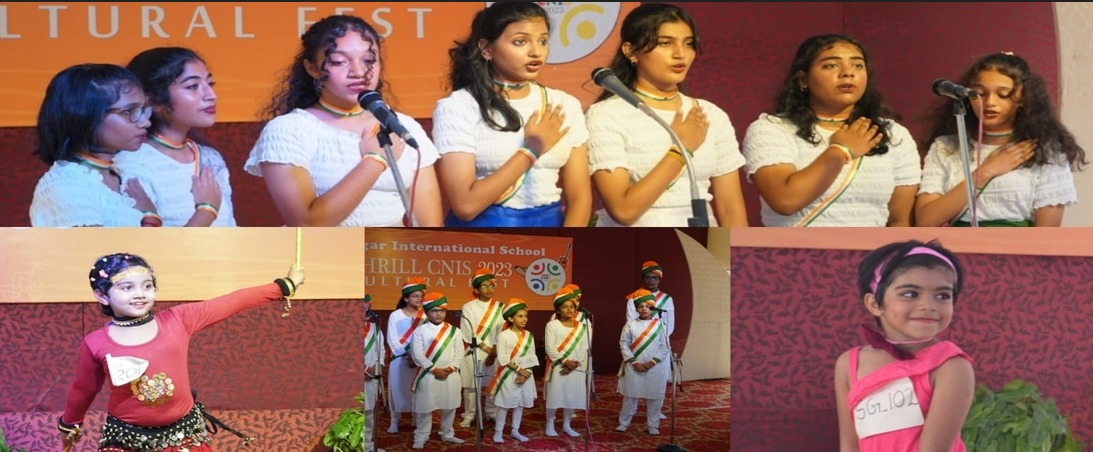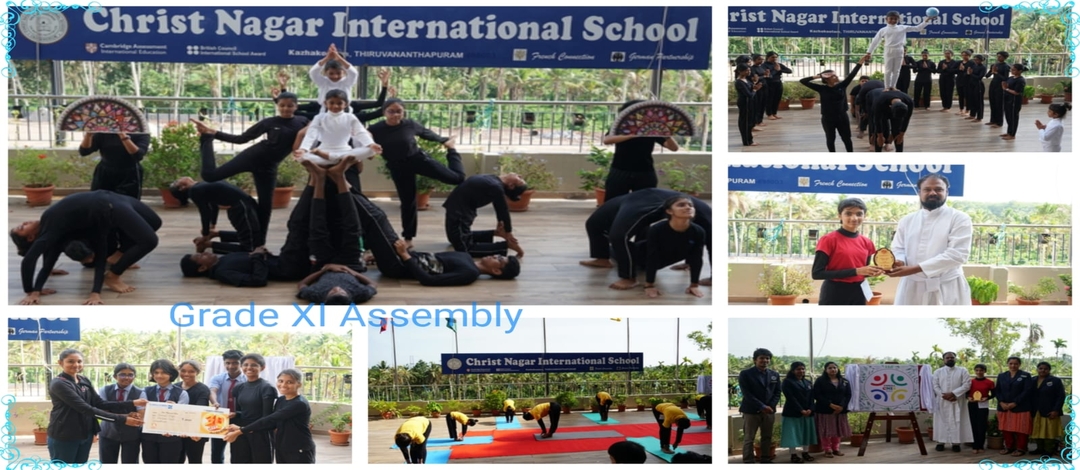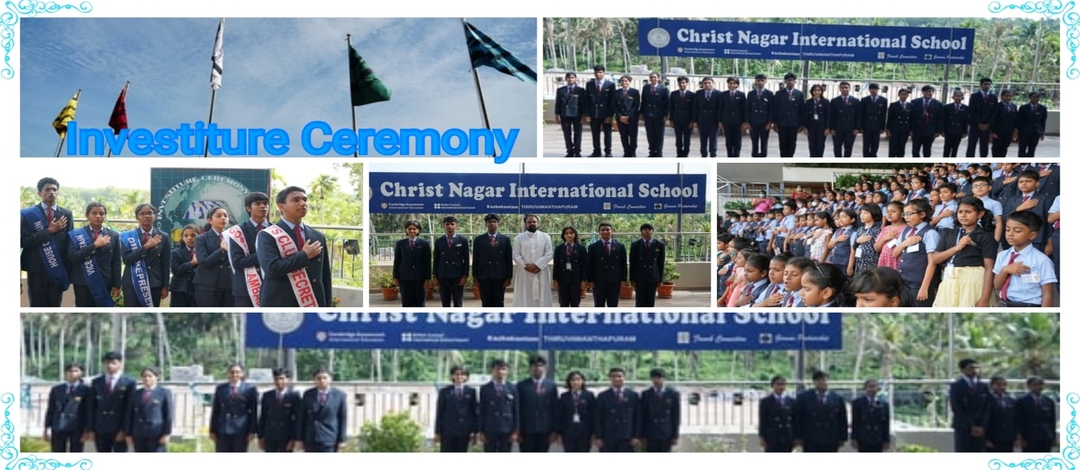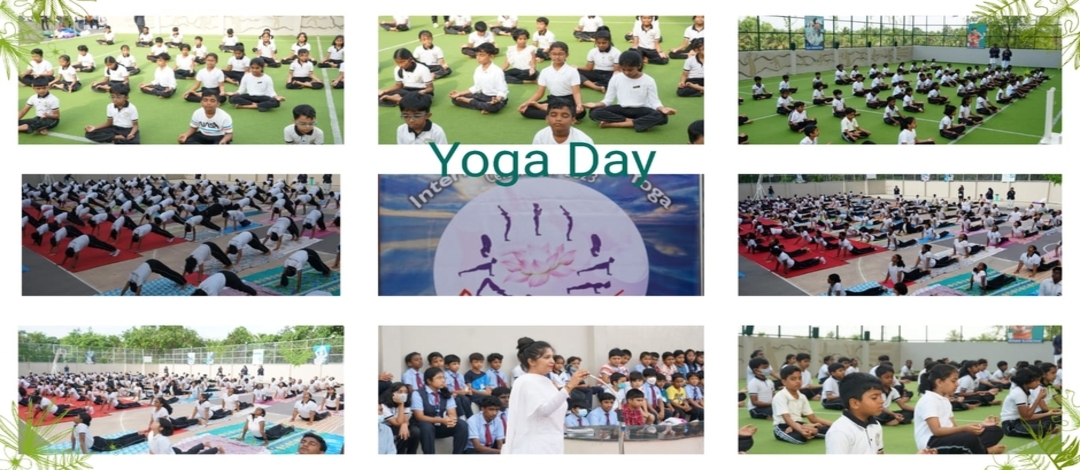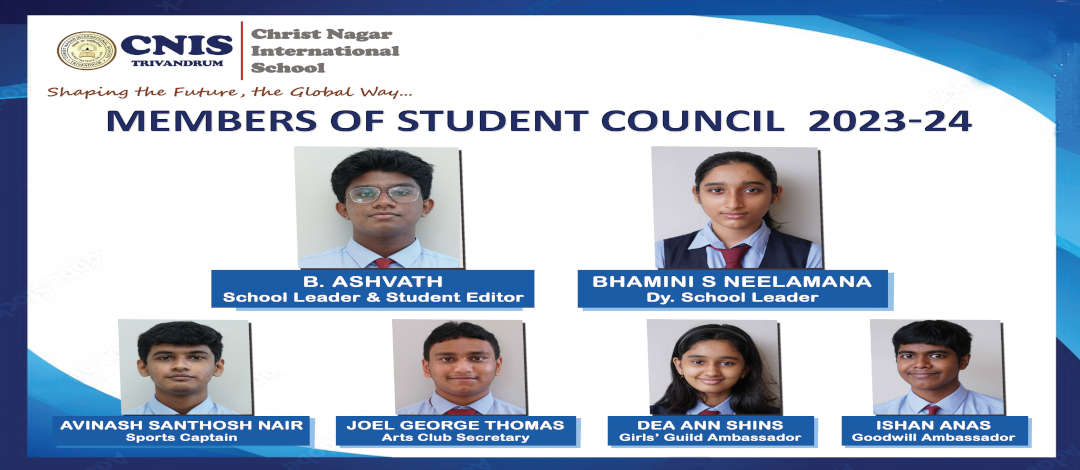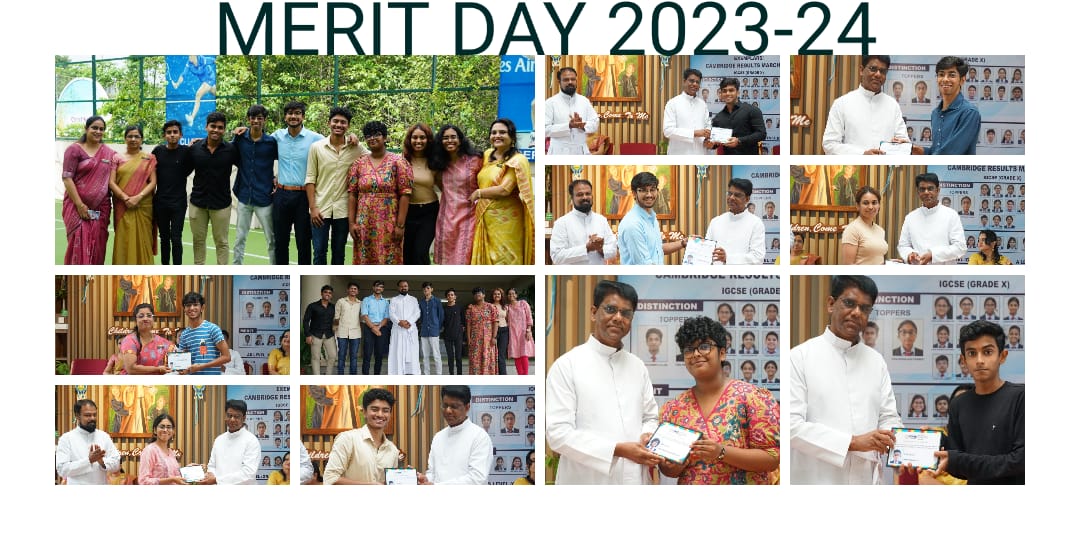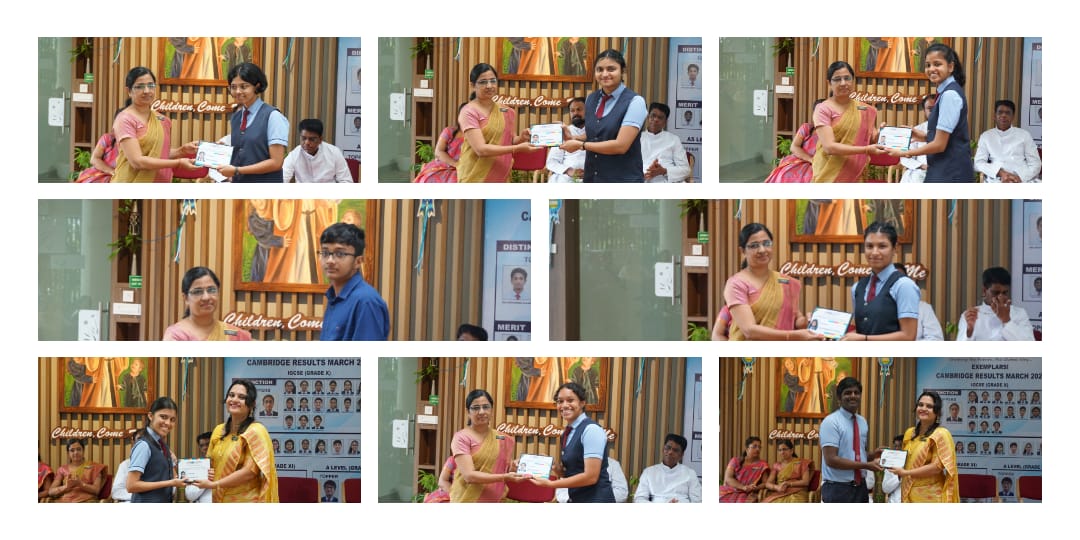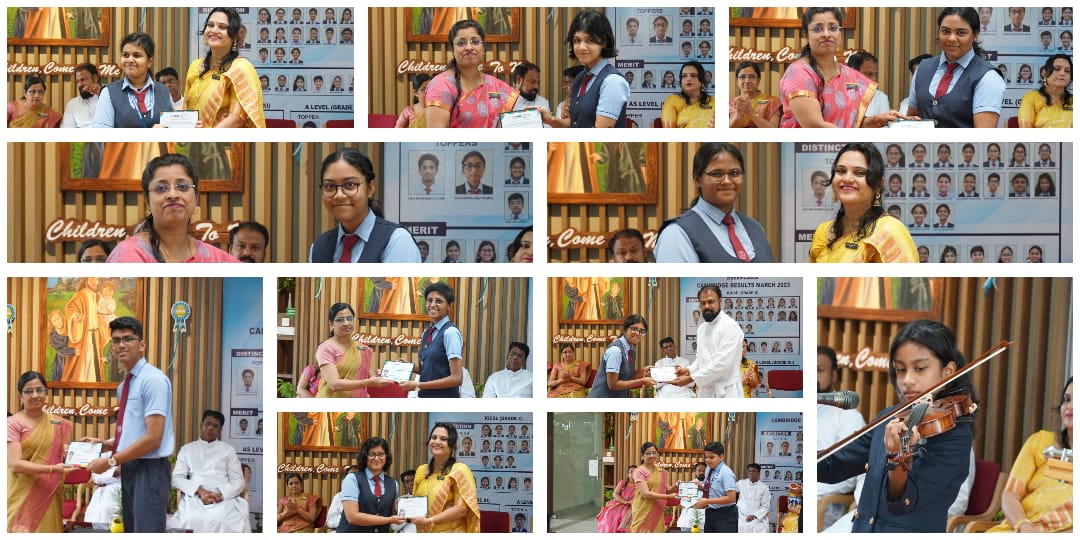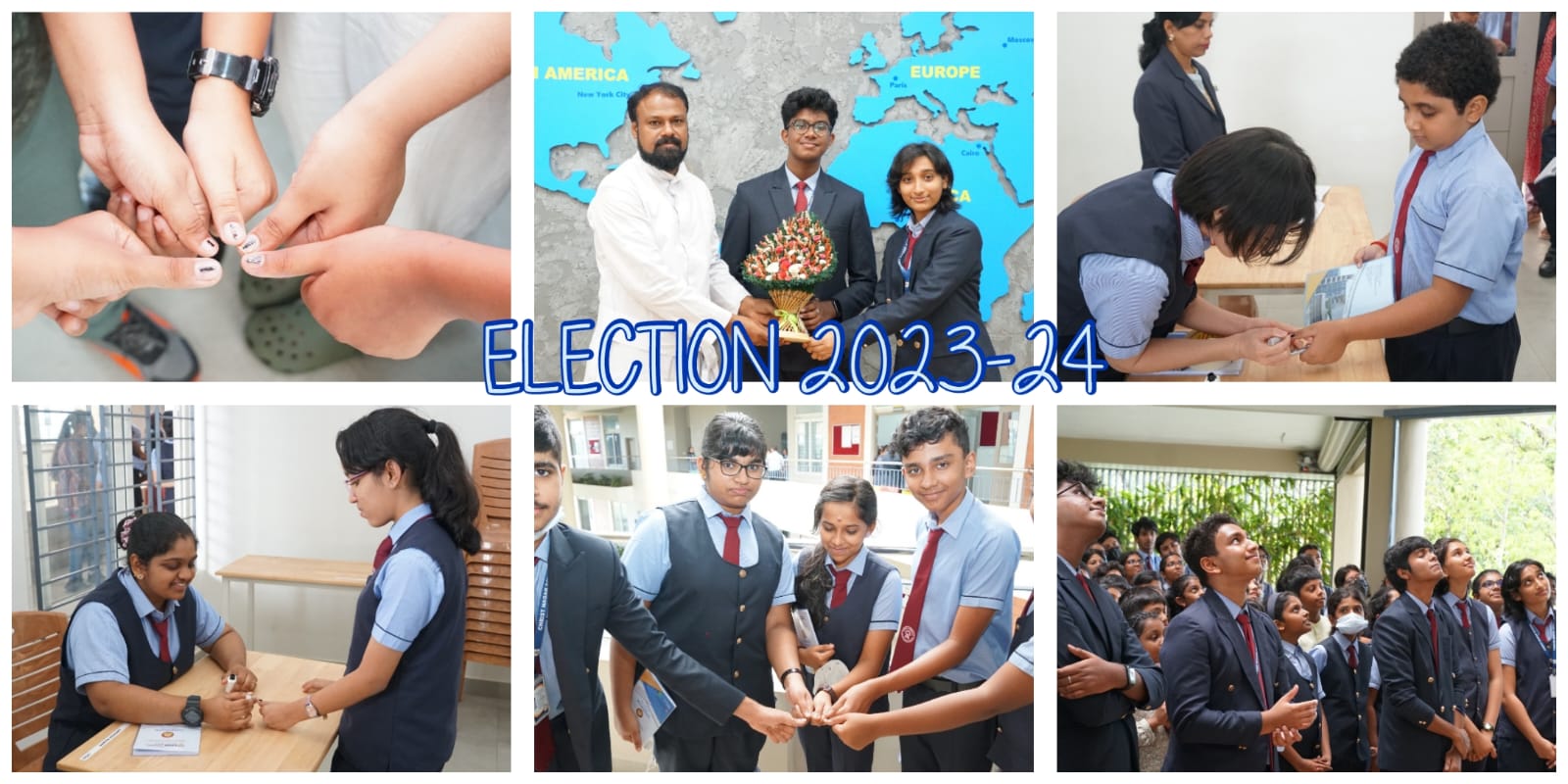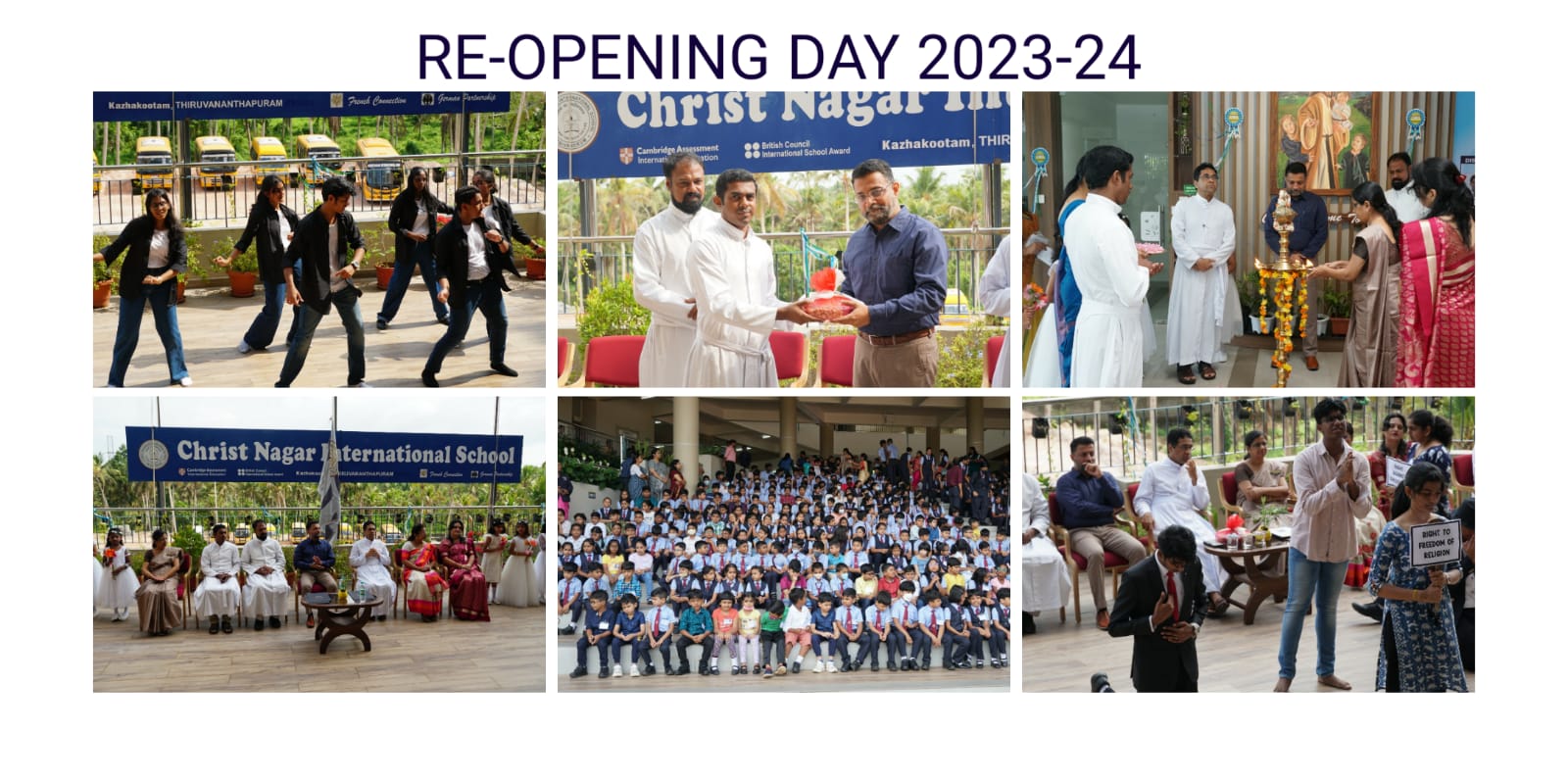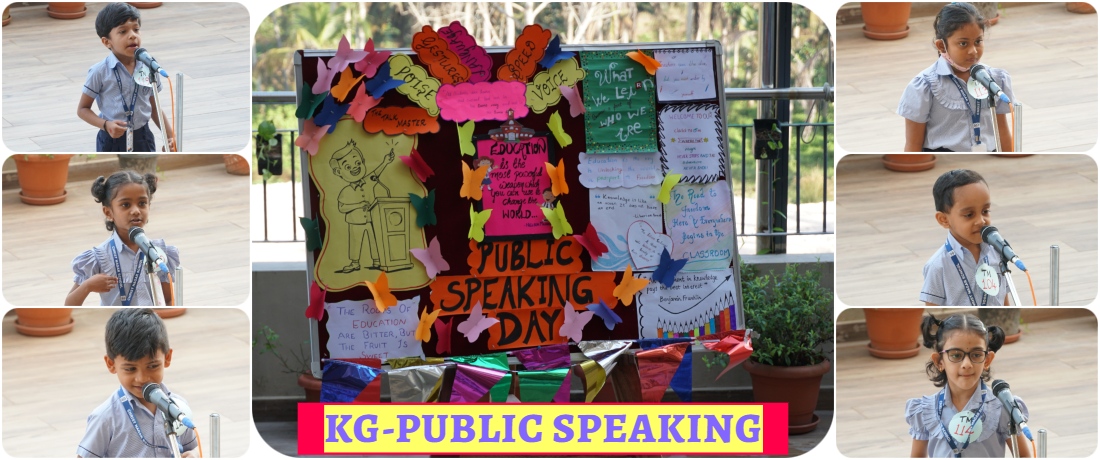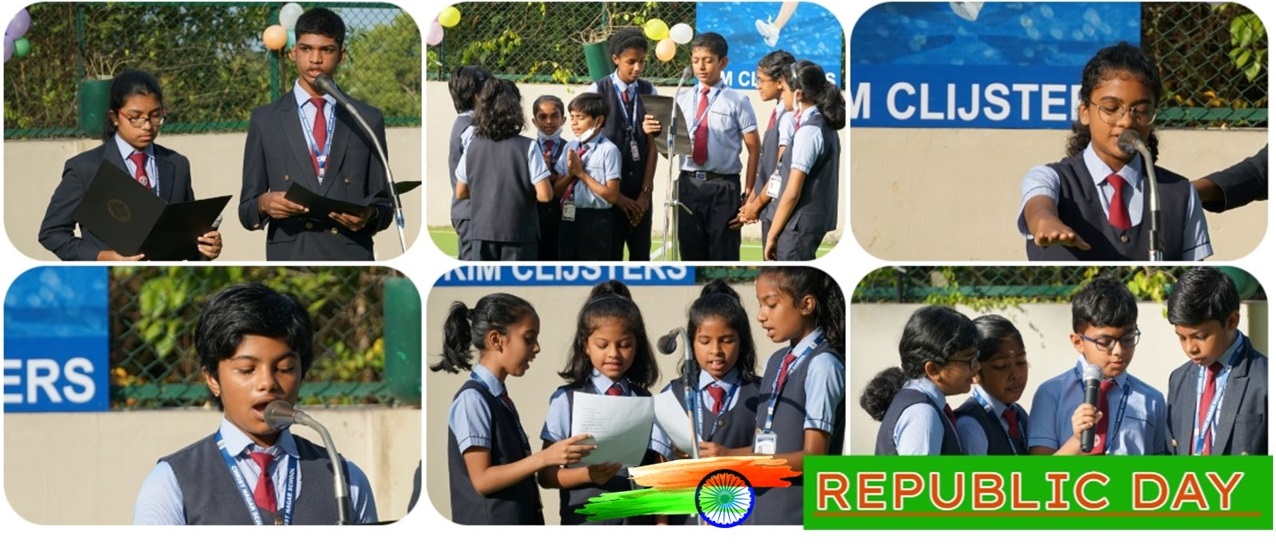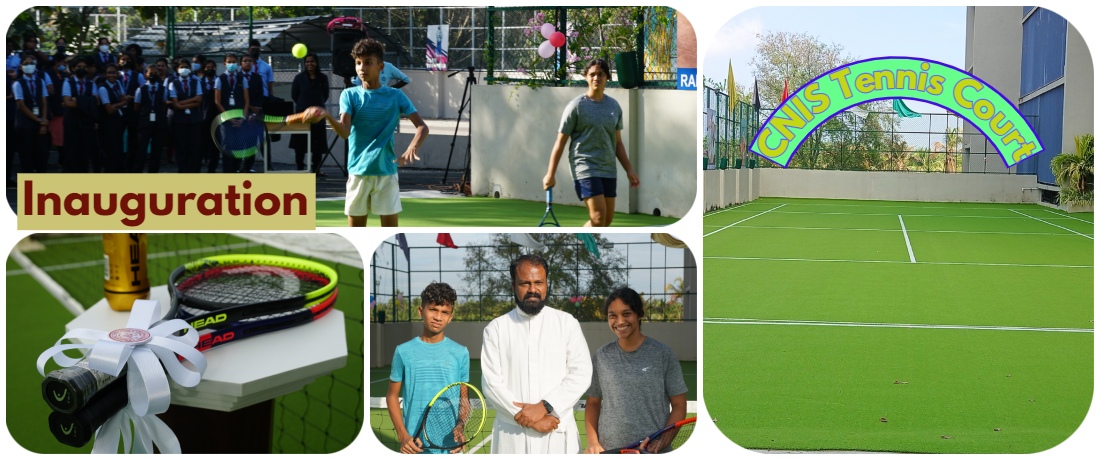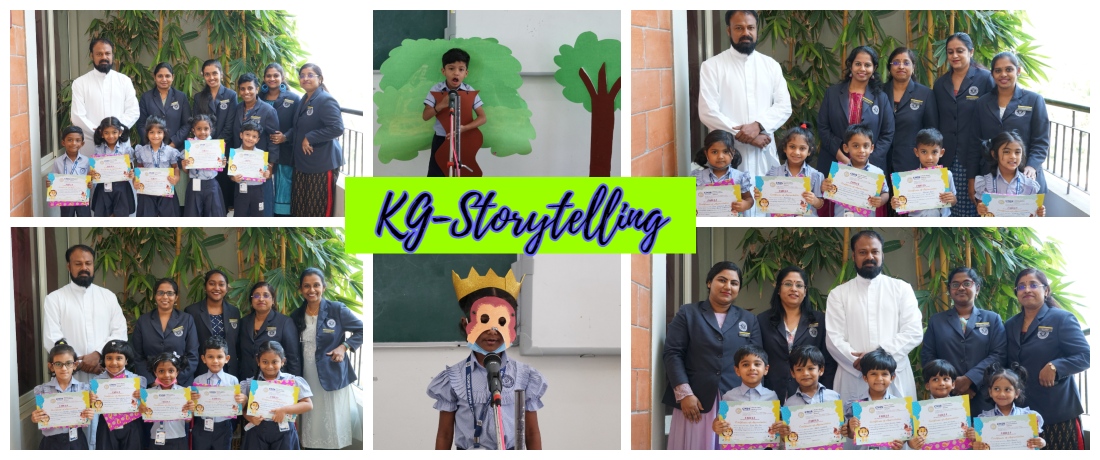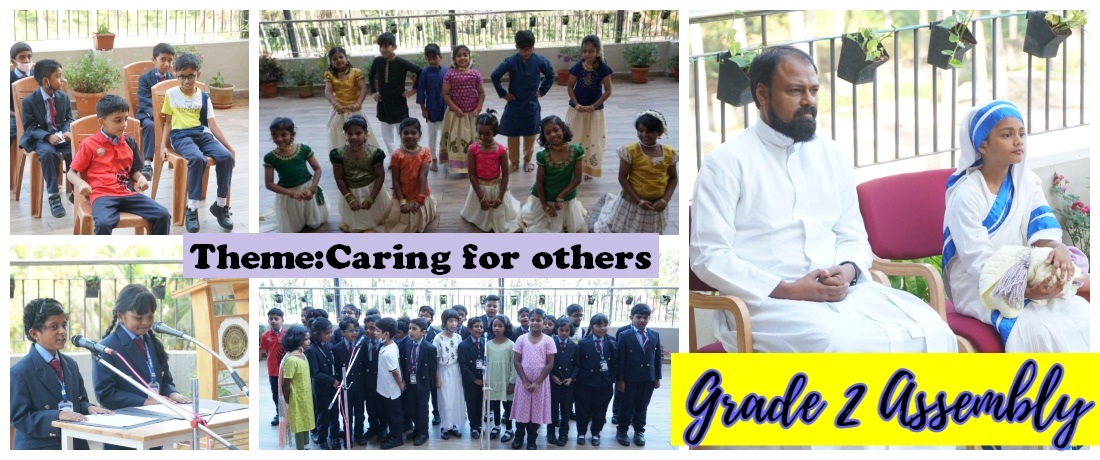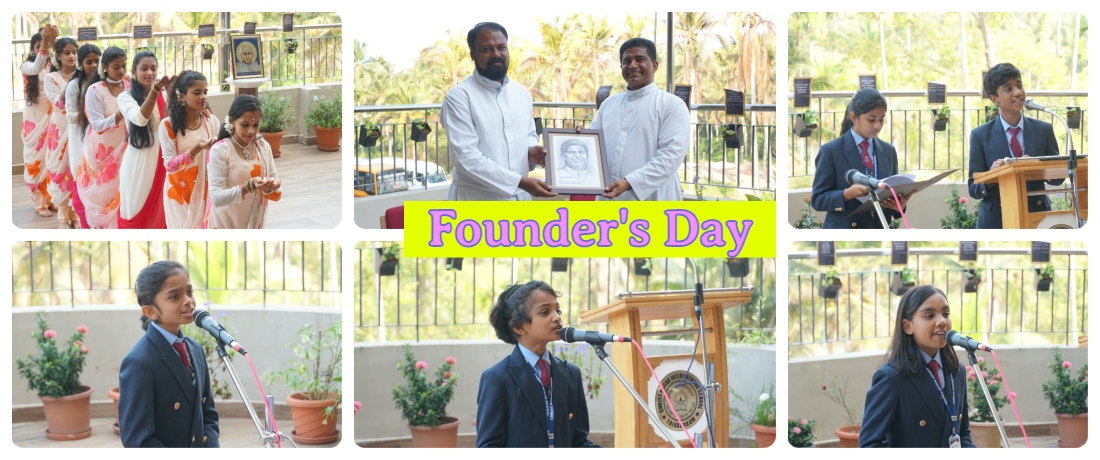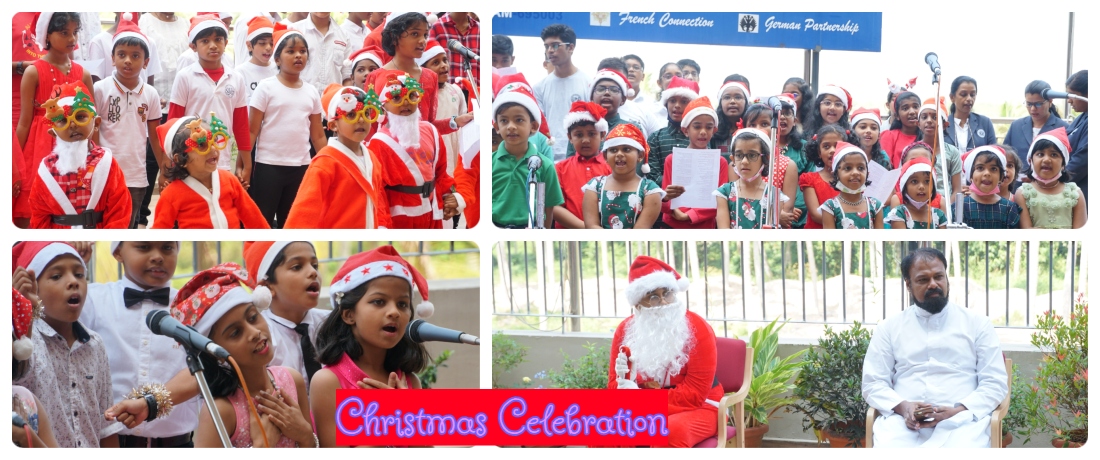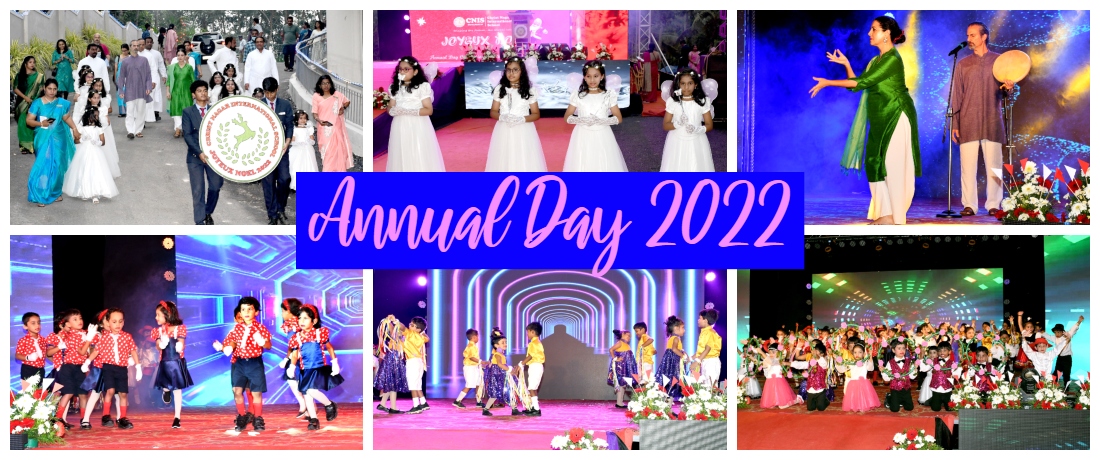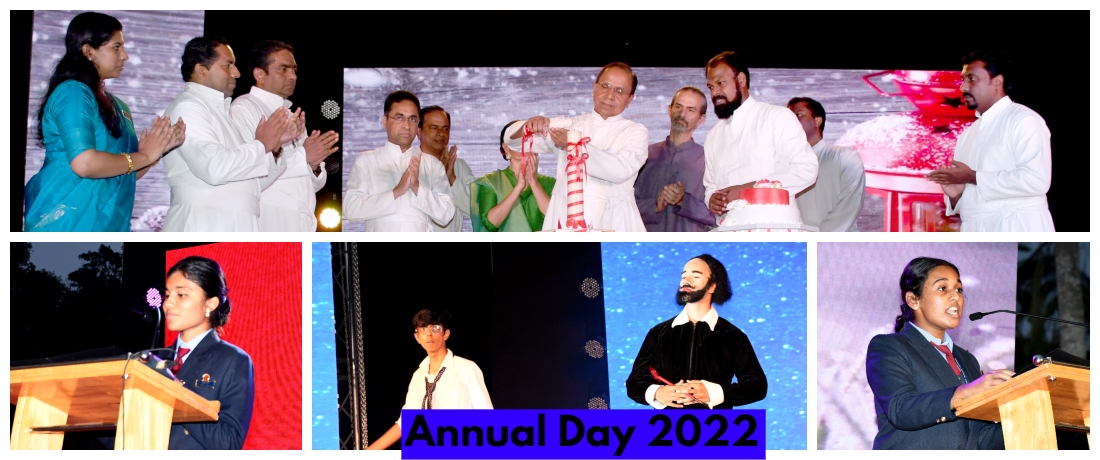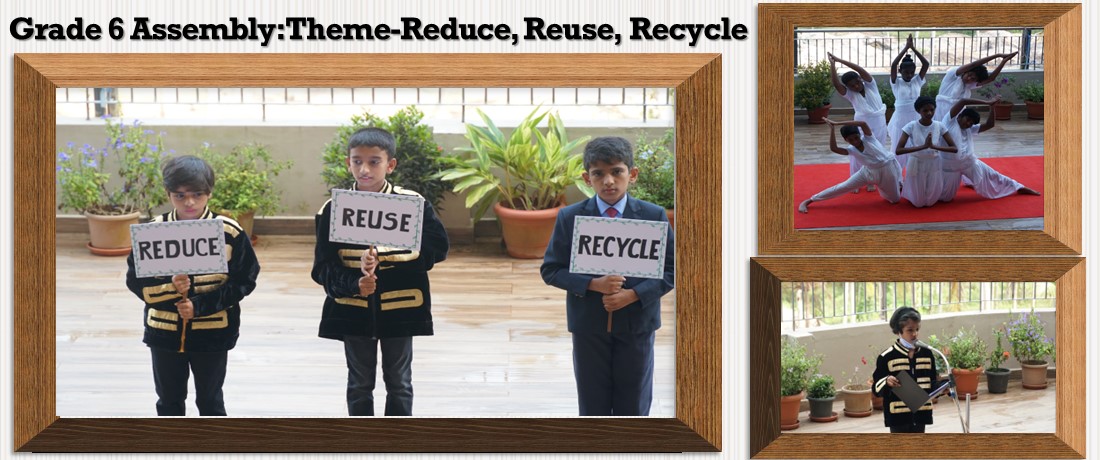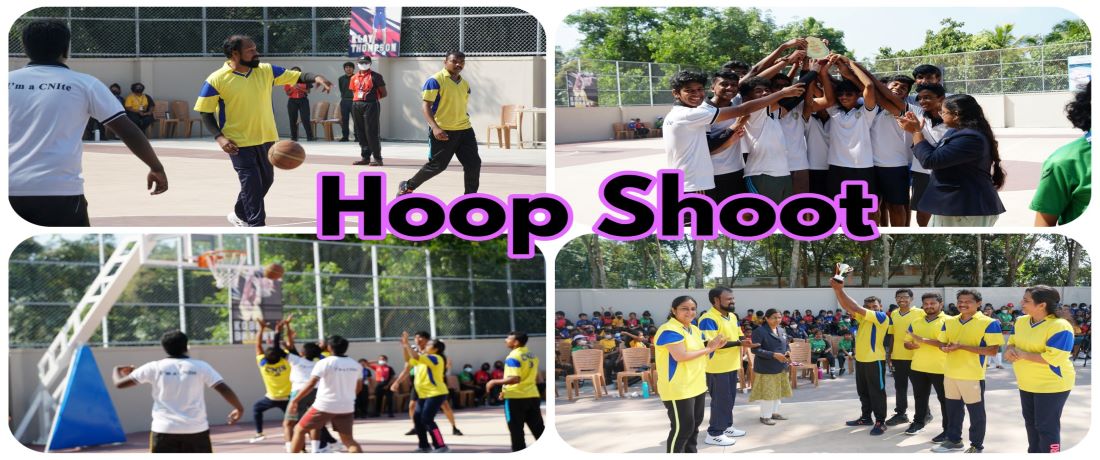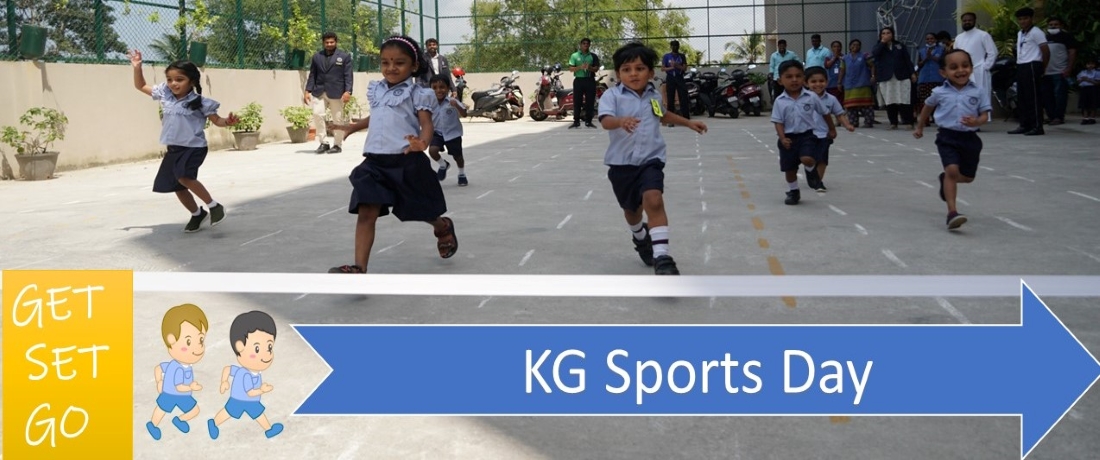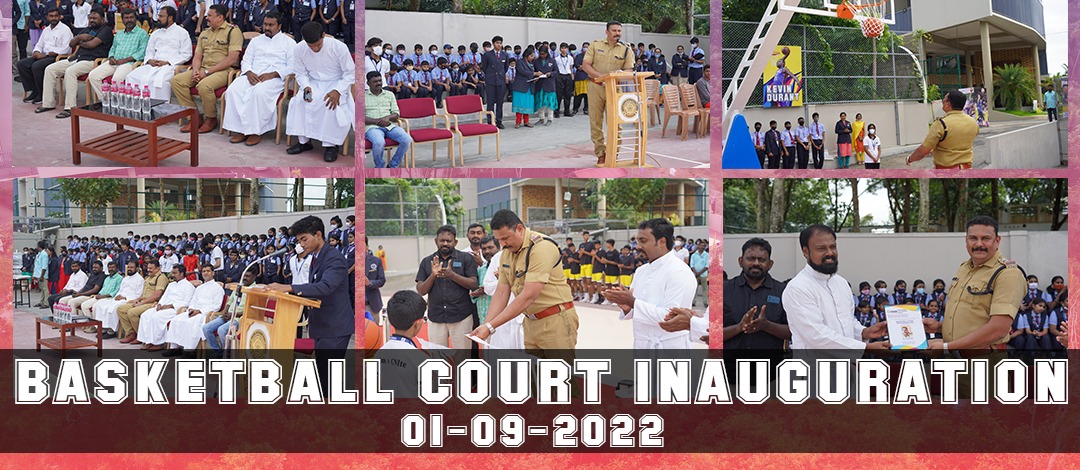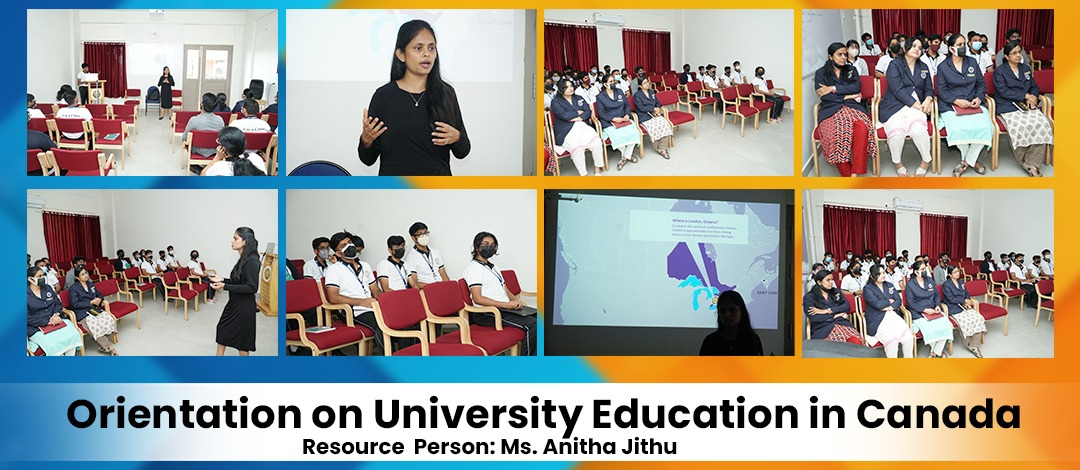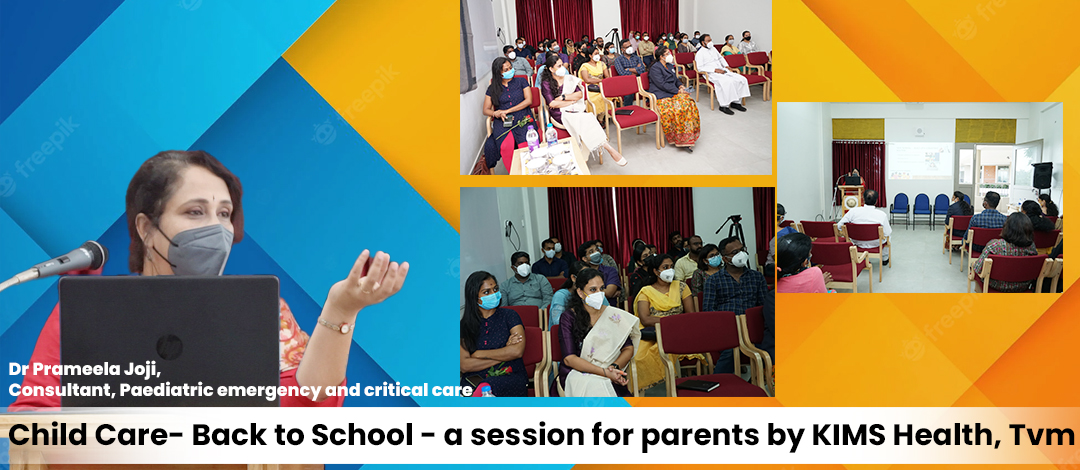 Welcome to Christ Nagar International School
Christ Nagar International School was started in 2004 by the Carmelites of Mary Immaculate (CMI), fathers, an indigenous Catholic religious congregation of India. This congregation is the embodiment of the dreams and visions of Blessed Kuriakose Elias Chavara, the great educational visionary of the 19th century and the founder of CMI congregation.
CMI religious congregation is one among the biggest educational agencies in India which runs more than 400 schools and 35 colleges for higher education.
Principal's Message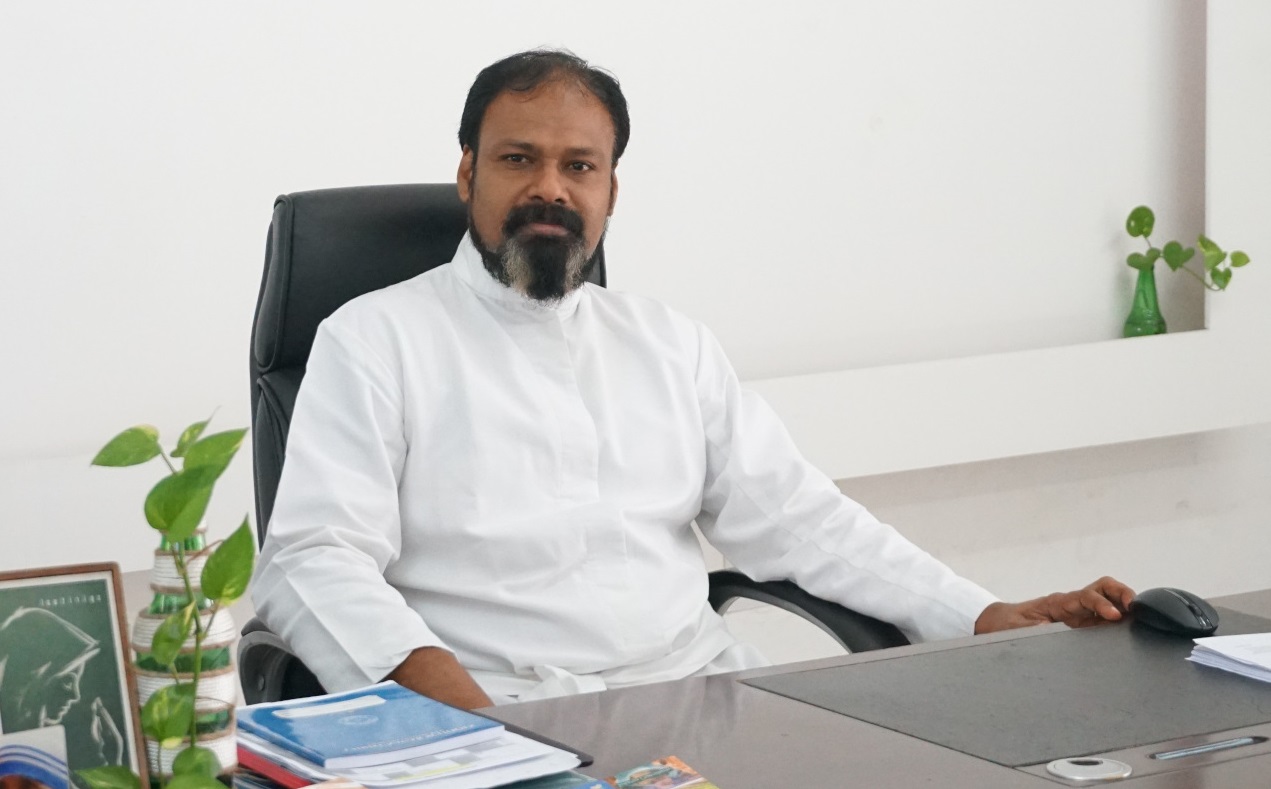 My Dear Parents,Staff members, and Loving CNItes,
Most Hearty Welcome to CNIS !!!
As we begin another academic year, I would like to extend a warm welcome to both new and existing students of our CNIS. It is with great enthusiasm and a sense of optimism that I address you today as the Principal of our beloved CNIS. CNIS has always been a place of academic excellence, personal growth, and community engagement. Together, we have built a culture of collaboration and respect, where every student is encouraged to explore their potential and pursue their dreams.
At CNIS, we believe in providing a nurturing environment that fosters intellectual curiosity, critical thinking, and a love for learning. Our dedicated team of teachers is committed to provide quality education, equipping students with the skills and knowledge they need to succeed in an ever-evolving world.
As we navigate the challenges posed by the current global circumstances, I assure you that the safety and well-being of our students and staff remain our top priority. We have implemented comprehensive measures to ensure a secure learning environment, following all necessary health protocols and guidelines.
In addition to academic excellence, we value holistic development and offer a wide range of extracurricular activities, including sports, arts, and community service programs. These opportunities enable students to discover their passions, develop their talents, and learn important life skills that will serve them well beyond the classroom.
I encourage all parents and guardians to actively engage in their child's education journey. Regular communication between home and school is vital to ensure the best possible support for our students. Together, we can create a strong partnership that promotes their success and well-being.
I would also like to express my gratitude to our dedicated staff members who work tirelessly to create a positive and inclusive learning environment. Their unwavering commitment and passion for education are truly commendable.
I invite you all to explore our school website, where you will find valuable information about our academic programs, extracurricular activities, and upcoming events. It serves as a hub of communication and a window into the vibrant happenings within our school community.
I look forward to a year filled with exciting learning experiences, memorable moments, and collective achievements. Let us embrace the challenges and opportunities that lie ahead, knowing that together, we can make a difference.
God Bless you...
God Bless CNIS!!!
Fr. Thomas Chennattussery CMI
Principal
CNIS
Testimonials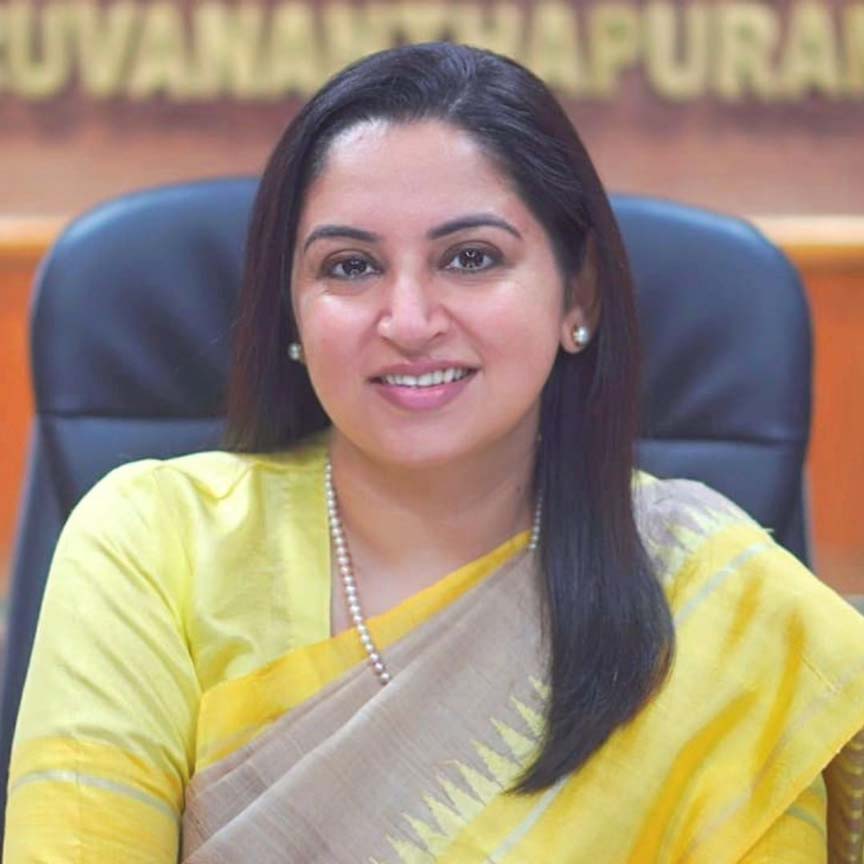 Dr Navjot Khosa IAS
Reopening Day 2022
06/06/2022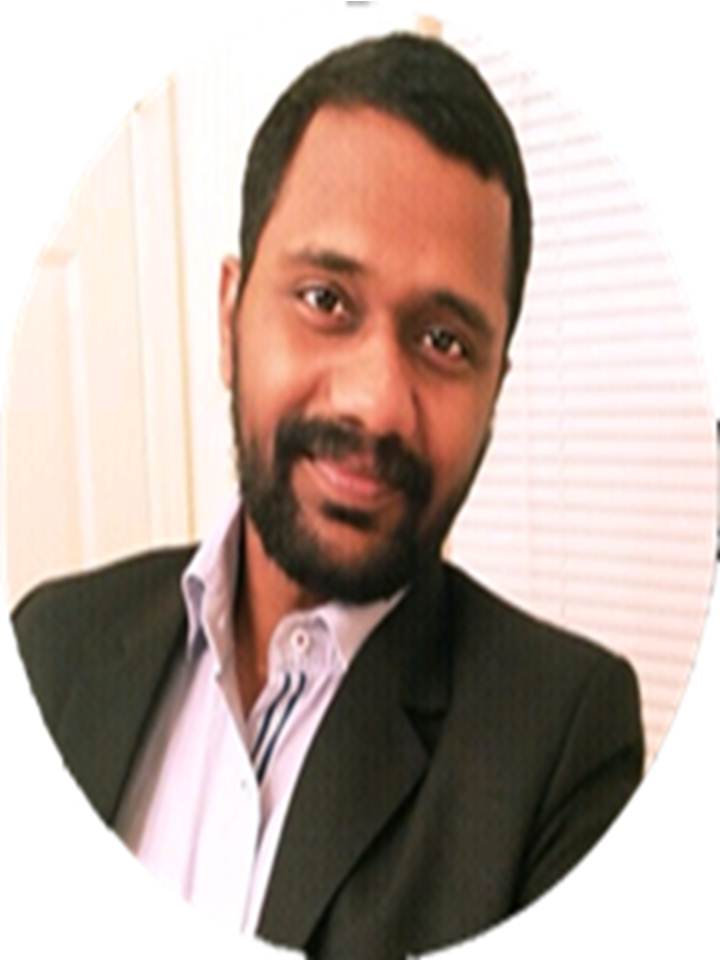 Arun Daniel, Azure Specialist, Microsoft USA
Career Guidance
09/29/2021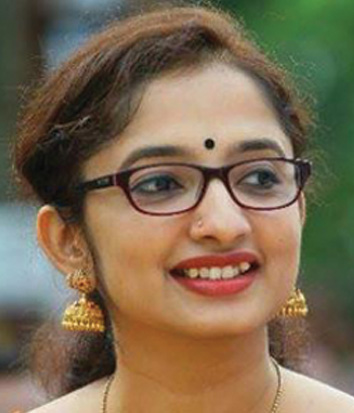 Dr. Divya S. Iyer IAS
Annual day
02/01/2019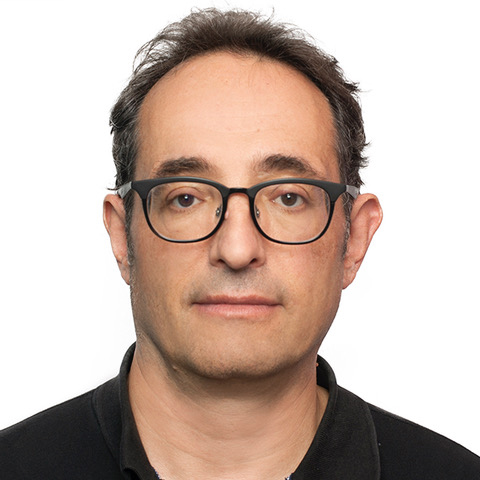 Prof. Dr. Michael Knop
Christmas Fete
12/07/2018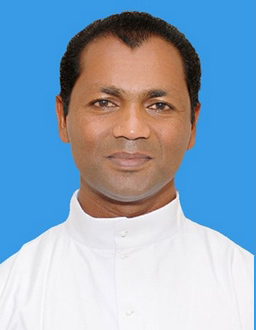 H E Rt. Rev. Dr. Christudas R
Christmas Fete
12/07/2018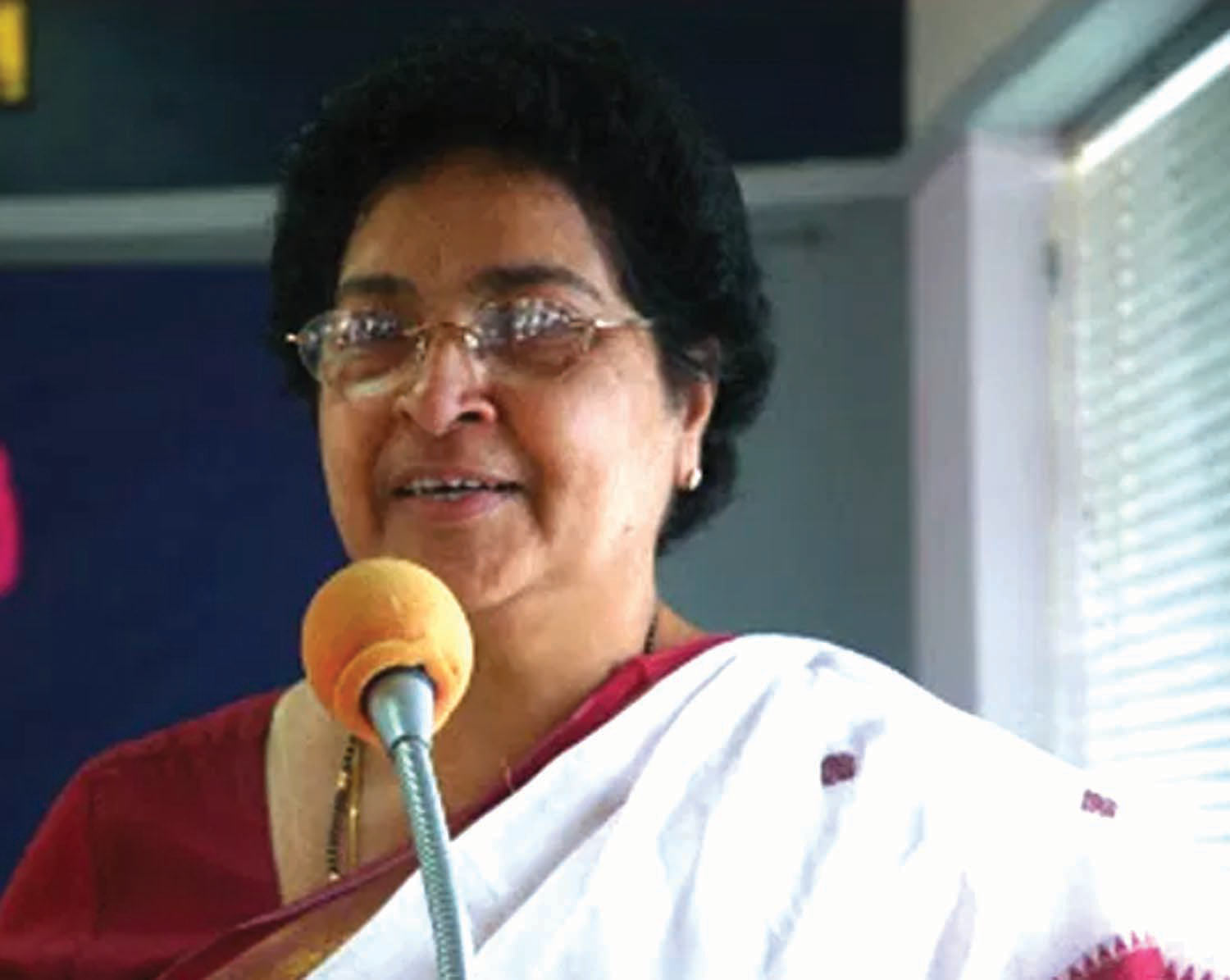 Ms. Lizzie Jacob
Visitor
11/27/2018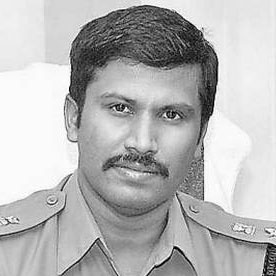 Mr. P Prakash IPS
School Reopening
06/08/2018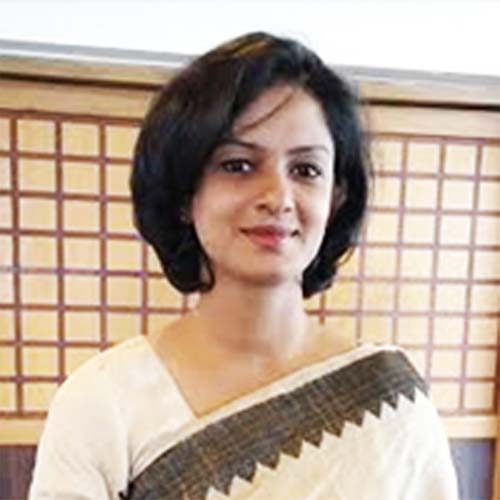 Dr. Vasuki IAS
Grand Parents day
12/19/2018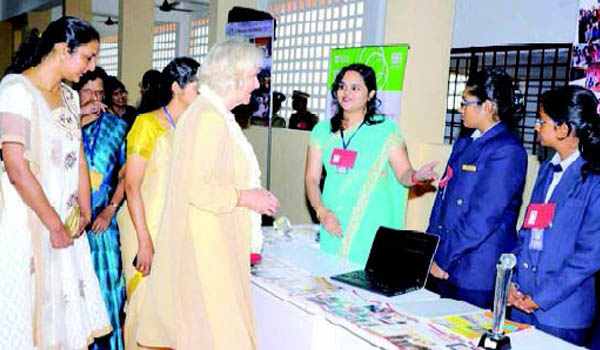 Visit of Prince Charles and Princess Kamilla Parker

11/12/2013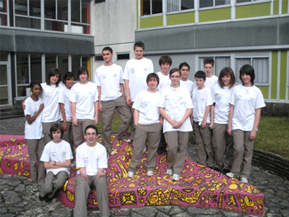 Students from Jean Renoir School, Bouges, France
Transportation
The school provides transportation facilities to students for to and fro commutation. The parents who want to send their children to school and back by school bus should apply for it at the beginning of the academic year. Bus fee will be collected in three instalments in advance before the beginning of each term. The school bus facility should be availed for an entire term. One month notice in writing should be given for discontinuance of the bus facility.
Requests for change of boarding points must be made in writing one month in advance. Nobody without a valid bus pass will be allowed to board the bus. Loss of the pass, if any, shall be reported promptly at the school office. Commuting by school bus is an occasion for the pupils to cultivate good habits like patience, forbearance, tolerance, sympathy, team spirit, co-operation and consideration for others. Gentlemanly and exemplary behaviour is expected of all the students in the bus and at the boarding points where they wait for the bus. Strong and prompt disciplinary action will be taken against students who misbehave. If the school bus fails to ply on any day on account of some unforeseen difficulty, the students should come to school by other means. No complaint will be entertained on such issues.